Top Reasons to Live on Campus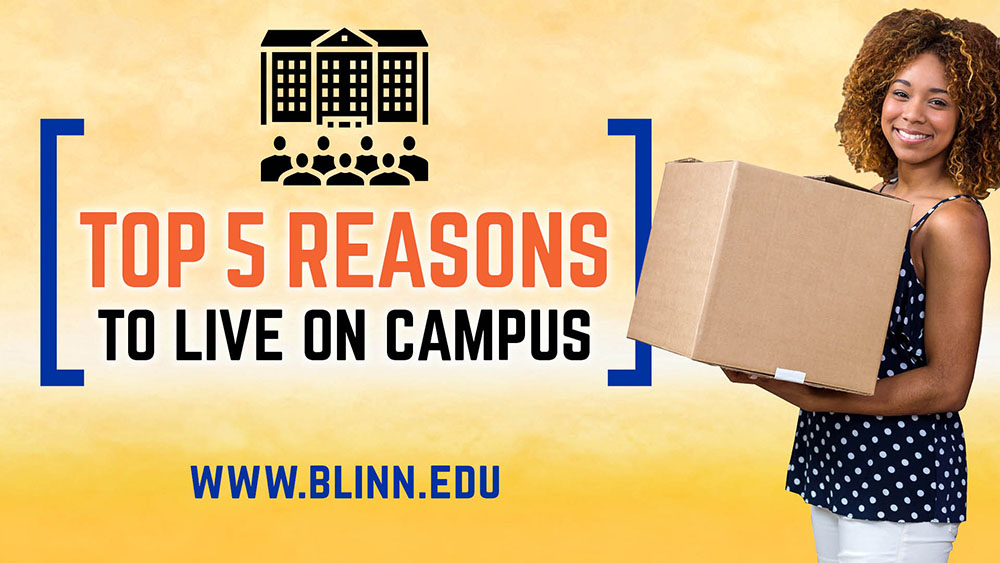 We all know that while you're in college, you're going to need someplace to live. What most people don't know is that with accommodations for approximately 1,800 students, Blinn College-Brenham offers more campus housing than any other community college in the State of Texas.
Why should you consider living on campus as you pursue your degree? Here are some of the top reasons:
Living on campus immediately places you in the center of our campus community. Not only do you get to build new friendships with your roommate, suite mates, and the other residents of your hall, but your residence hall features a variety of events and programs. Housing staff also are on hand to help, answer questions, and make sure that you have a great experience!
Save yourself a commute! Not only are you within walking distance of your classes, but everything you need to succeed is available is conveniently located nearby. When you live on campus, it's easy to research a paper at the campus library, meet one-on-one with a tutor at the Learning Center, or meet with your advisor.
Studies show that campus residents complete more credit hours, graduate with greater frequency, and have higher grade point averages.
When you live on campus, you don't have to deal with the hassle of paying separate water, electric, internet and other bills. It's all included in your housing price for the semester!
At Blinn, you can choose from 12 different campus living options, including the brand-new Prairie Lea Hall. We even offer apartment-style living options at Blinn College Park Apartments. To see everything Blinn has to offer, visit www.blinn.edu/housing.