Student Leadership and Activities
The Office of Student Leadership & Activities (SLA) provides opportunities for students to nurture their personal growth and development outside of the academic environment. Students are encouraged to participate in student clubs & organizations, the Student Government Association (SGA), and the numerous special events sponsored by the SLA office. Student organizations encompass a wide range of interests. Their focus is to enhance opportunities that aid in the development of leadership, decision-making, social skills, self-esteem, and professional growth.

First-generation student overcomes challenges in pursuit of Blinn College degree

Sophomore Mario Sanchez uses personal experiences to help others find success
Kruse Center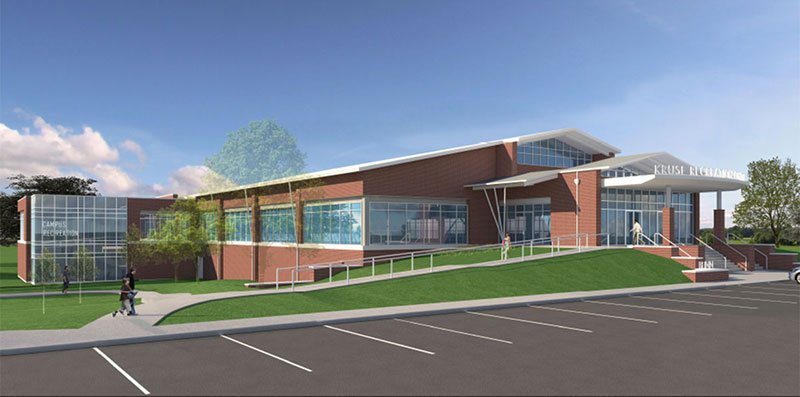 Opened in December 2017,  the Kruse Center was designed with the support of a generous gift from siblings Mildred Kruse Bridges, Evelyn Ann Kruse, Ed. Kruse and his wife Evelyn, and Howard Kruse and his wife Verlin in memory of their parents, E.F. and Bertha Kruse. Designed to enhance the active lives of students and local residents alike, the Kruse Center includes an event arena, weight and cardio room, men's and women's locker rooms, indoor track, meeting and multi-purpose rooms, and a self-serve vending micromarket.
Brenham Campus
Student Center
902 College Ave
Brenham, Texas 77833
Phone:
979-830-4180
Fax:
979-830-4030
Bryan Campus 
Student Center
2423 Blinn Blvd
Bryan, Texas 77805
Phone:
979-209-7260