Housing Fair
This Virtual Housing Fair can help you explore off-campus housing options available in the Bryan/College Station community.
If you are interested in any of these housing options, the different properties' contact information can be found on their websites linked below.
---
Captain Sponsors

NORTHPOINT CROSSING
This is student housing in College Station the way we dreamed it could be. Hang out at the pool? Of course. Attend one of Northpoint's free concerts for residents? Now we're talking! Offering one, two, three, and four bedrooms fully furnished apartments with free parking. Great rates, pet friendly, a great location, and an amazing college experience… Northpoint Crossing is true student living at its finest!
---
THE CAMBER VILLAS ON NASH

The Camber Villas on Nash is the newest and ONLY upscale student living community catering to Blinn students! We are only .5 miles from the entrance of Blinn College in Bryan! With floorplans ranging from one to four-bedrooms, Camber Villas offers a diverse selection of floorplans to perfectly fit your lifestyle and to make it your home away from home. We also offer roommate matching! Be sure to follow us on social media so you can stay up to date on our new specials and giveaways happening every week! Call to schedule a tour today!
Contact:
979-985-2200
Instagram: @cambervillas
Facebook: The Camber Villas on Nash
---
THE TRAILS AT WOLF PEN CREEK

The Trails at Wolf Pen Creek offers furnished and unfurnished 1, 2 and 4 bedroom apartments near Texas A&M's campus and close to all the excitement that makes College Station the perfect college town. You're never far away from fun or your classes- we're at the center of it all!
Contact:
---
THE JUNCTION

The Junction at College Station welcomes you home to a community built with you in mind! With a premier location minutes away from campus, our apartments near TAMU put residents in the center of all the action! Aggies can live in luxury when they call our Texas A&M Apartments home!
---
PARK WEST

Don't look any further for a student living because Park West is the place for you and your friends to call home! Park West offers a once-in-a-lifetime experience for Blinn and Texas A&M students. Our roomy floorplan options come fully furnished, with an in-unit washer and dryer, stainless steel appliances, granite countertops, an on-site coffee shop, a convenience store, 50+ open study lounges on every floor, and a NO CAP all-inclusive utility package! Located right off of Hwy 2818 on George Bush Drive West, you can enjoy your private space while being in the heart of College Station. Park West promotes productivity, introduces community, and directly meets your needs and wants, giving you a better opportunity to excel at Blinn College!
Contact
---
THE STANDARD AT COLLEGE STATION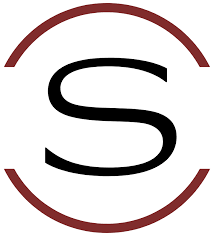 For a truly exciting college experience, choose The Standard at College Station. We offer only the best amenities for a well-balanced lifestyle. With a variety of floor plans, extensive amenities, and spacious bedrooms, we have something for everyone. Here, you can enjoy a student-focused atmosphere where you can socialize with other residents and try out nearby shops and restaurants. Located only a few minutes from the Texas A&M University campus, your commute is quick and simple.
---
THE LONDON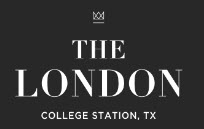 Located just minutes from the Texas A&M Campus, The London neighborhood surrounds residents in the true comforts of home. Within our community, residents and their friends enjoy The London Swim Club and take full advantage of the 24-hour JIM fitness center, library, and full-service tech bar with our signature JOE coffee bar. Beautifully spacious two, three, and four bedroom apartments are outfitted with a 42" Flat Screen TV, fully equipped kitchens, and hardwood-style flooring.
---
First Mate Sponsors
CHERRY STREET

Are you ready to find the perfect apartment? No matter what you're looking for, or who you're looking with, we offer nothing less than a vibrant, one-of-a-kind living experience that's sure to match!
---
AGGIE STATION
Right next to campus and right in your budget! Aggie Station gives you the student housing convenience you want at a price you can afford! Get the Texas A&M University lifestyle you want with our fully furnished apartments featuring private bedroom and bathroom floor plans, amenities for health, fitness, and socialization and a professional on-site management and staff dedicated to serving your needs and helping you enjoy your college experience at A&M. Want to take a look at the community from home? Facetime Tours now available!
---
UCLUB TOWNHOMES

With huge townhome floor plans, huge bedrooms, and giant walk-in closets, U Club Townhomes on Marion Pugh isn't your normal student housing apartment - it's extra-large living for your extra-large college life at Texas A&M University. Stay fit with our 24-hour, state-of-the-art fitness center. Unwind with friends in the fully-loaded recreation center, or cook up a gourmet meal in your modern kitchen with granite countertops and stainless steel appliances. And when it comes to making the grades at A&M study right in our Academic Success Center with iMacs and free printing. Want to take a look at the community from home? Facetime Tours now available!
Contact
---
CALLAWAY VILLAS

Going to college at Texas A&M University is extraordinary—how you live it should be too! Callaway Villas, one of College Station's premier student housing communities, offers fully furnished apartments with private bedrooms, and amenities for health, fitness, and socialization. Plus, we make sure you also have the resources you need to succeed at A&M. Our Academic Success Center, group and private study lounges, and internet included in every apartment help you stay connected to your studies - not to mention your friends and family. Want to take a look at the community from home? Facetime Tours now available!
Contact
---
THE COTTAGES OF COLLEGE STATION

The Cottages of College Station was voted the Best Place To Live the last 5 out of 6 years. As the new management company, we plan to take back that reputation. Our mission is to provide the best resident life experience possible and create a tight niche community that is embedded in Texas A&M culture and tradition.
---
THE GATEWAY

Find your next home at Gateway at College Station! Come join our community that's conveniently located near Texas A&M University, and enjoy comfortable living in a vibrant community atmosphere.
---
FIFTEEN-12

When it's time to relax, Fifteen12 residents get to do it in comfort! Whether you choose a one, two or three bedroom, coming home is sure to be the best part of your day. Expansive living rooms and spacious closets offer all the space you desire. Unwind in the fresh air from the privacy of your own patio or balcony, or take a walk along the tree-lined sidewalks that run through the community. With a variety of amenities, Fifteen12 promises to deliver something for both the active individual and the resident who simply wants to relax."
Contact:
---
HOLLEMAN CROSSING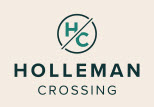 As important as it is for you to be able to find some quiet time in order to focus on your studies, we think it's equally important that you find yourself in a community you're proud to be a part of. We took what it means to be a college student and built class-leading fully-furnished residences with a dog park, resort pool, fitness center, and more when we created Holleman Crossing. We're confident that you'll love your experience at TAMU with Holleman Crossing.
---
UNIVERSITY TRAILS

With a variety of spacious floor plans, modern apartment finishes and features, numerous community amenities, and close proximity to Texas A&M, University Trails is sure to impress you with a great off-campus living experience!
---
2818 APARTMENTS

College living gets easier and more fun when you live with us here at 2818 Apartments. We've curated an unforgettable living experience with upgrades to the pool, amenity spaces, units, and more. Your new community is where you can study, relax, and have fun! From private study rooms and shuttles to Blinn College and Texas A&M, to a community stocked full of social events, you'll have everything you need to be a successful student.
---
PARKWAY APARTMENTS
Attending college is more than just going to your classes, which is why here at Parkway Apartments, we've curated an unforgettable living experience to provide an environment conducive to learning as well as having fun!
---
Participating Properties