Skip to main content
Strengthen your skills in communication, critical thinking, personal and social responsibility, and teamwork with an Associate of Arts Degree in English. Whether you plan to major in English or another field, your ability to write clearly and persuasively will distinguish you throughout your college and professional careers.
The Associate of Arts Degree in English provides the academic foundation needed to transfer and pursue a bachelor's degree. Blinn's English courses transfer seamlessly to most state universities in Texas. Pursuing a degree in English is an excellent way to prepare for a career in education, law, business, journalism, marketing, technical writing, and other fields.
English courses provide students with a range of skills and abilities, including strong written and oral communication skills, an appreciation of the power of language, a broad vocabulary, an understanding of research methods, the ability to present research material and persuade an audience, the ability to articulate others' work, critical thinking skills, and teamwork. 
Degrees offered through the CAPS Program
A co-admissions partnership with the University of Houston-Victoria
Meet English Professor Audrey Wick
Registration is now open for winter and spring classes!
Registration is now open for the winter minimester and spring semester! The three-week winter minimester begins Monday, December 19th, and spring semester classes begin Tuesday, January 17th.
For assistance, contact Academic Advising or call Enrollment Services at 979-830-4800. You also can schedule a tour of any of our five campuses!
Contact Us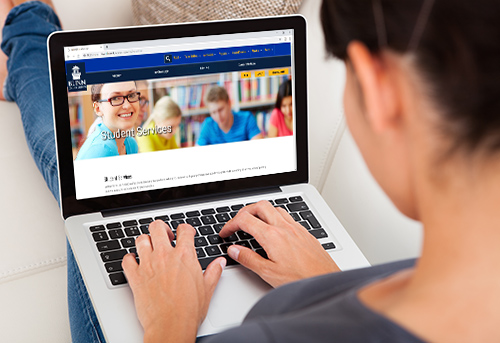 English Department
Department Head
Phone:
979-830-4064
Request Info