Skip to main content
The Blinn College District Associate of Science Degree in Computer Science provides students with the general education, mathematics, and science courses normally taken in the first two years of a computer science program at a four-year college or university while providing flexibility for individual interests. The Associate of Science in Computer Science program is based on the 42-hour Core Curriculum, and represents the first two years of a four-year degree.
Computer science graduates are prepared to enter an innovative, dynamic career path in a growing field that features great pay and benefits. Blinn computer science students enjoy small class sizes, hands-on learning opportunities, and real-world experiences that prepare them for careers as computer programmers, computer system analysts, computer system project management professionals, cybersecurity professionals, and computer scientists.
Program graduates are prepared to transfer to pursue bachelor's, master's, or doctoral degrees in computer science at a four-year university. Students are strongly encouraged to select a transfer destination by the time they have completed 30 semester credit hours and should consult with their chosen transfer institution regarding recommended courses that will transfer to their bachelor's degree program.
Which Track is Right for You?
Degrees offered by the RELLIS Academic Alliance
Earn your bachelor's degree at Texas A&M-RELLIS in the heart of Aggieland
Degrees offered through the CAPS Program
A co-admissions partnership with the University of Houston-Victoria
Registration is now open for winter and spring classes!
Registration is now open for the winter minimester and spring semester! The three-week winter minimester begins Monday, December 19th, and spring semester classes begin Tuesday, January 17th.
For assistance, contact Academic Advising or call Enrollment Services at 979-830-4800. You also can schedule a tour of any of our five campuses!
Contact Us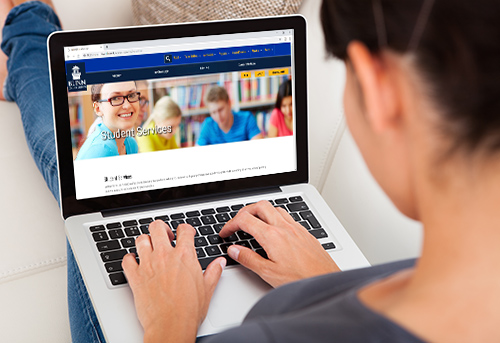 Computer Science
Bruce Gooch
Phone:
979-830-4582
Request Info