Skip to main content
Blinn's 60-credit-hour Associate of Applied Science (AAS) Degree in Cloud Computing prepares students for cutting-edge careers with some of the world's leading technology companies, including Amazon Web Services (AWS), Microsoft, and Google.
Available in state-of-the-art facilities at Texas A&M-RELLIS and the Brenham Campus, the AAS in Cloud Computing provides students with the knowledge and skills to support and manage infrastructure and workloads on cloud platforms, with an emphasis on cloud strategies to secure networks and systems. Topics include the fundamentals of networking technologies and cloud computing, implementing and supporting servers, cloud deployment and infrastructure, information technology security, and network troubleshooting and support. Students participate in a computer systems networking and telecommunications internship during their final semester.
Program graduates are qualified for careers as cloud technicians. According to ZipRecruiter.com, the average annual pay for the cloud computing jobs category in Texas is $96,587 a year.
Which Track is Right for You?
Why Choose Blinn?
Students who complete their cloud computing certifications can earn jobs with the world's leading tech companies, including Amazon Web Services, Microsoft, and Google.
In ITNW 2388, students participate in an internship that provides them hands-on experience managing cloud platforms.
Blinn cloud computing students utilize state-of-the-art labs in the newly constructed Blinn RELLIS Administration Building and Brenham Campus Science, Technology, Engineering, and Innovation Building.
Blinn students save thousands in tuition and fees and can apply for 300+ scholarships with a single application. See our affordability page for more info.
Contact Us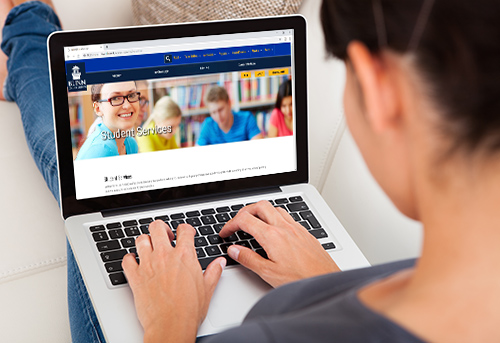 News
Blinn College student Jennifer Wellmann enjoys blending the creative and technical sides of her personality while pursuing her AAS in Web Programming
From the comprehensive curriculum and internship opportunities to the affordable tuition rate, there are a lot of reasons to pursue web programming at Blinn