Skip to main content
The Blinn College District Welding Technology Program offers competency-based training in welding technology for students pursuing college credit or participating in continuing education. The hands-on skills development curriculum includes entry-level to advanced levels in a variety of welding processes such as Shielded Metal Arc Welding (SMAW), Gas Metal Arc Welding (GMAW), Gas Tungsten Arc Welding (GTAW), Flux Cored Arc Welding (FCAW), basic metallurgy, and inspection procedures based on industry welding codes.
College credit programs build upon each other and include Level I and Level II certificates and an Associate of Applied Science (AAS) degree in welding technologies. With the credit program, technique coursework is interwoven with blueprint reading, quality control and inspection, and hands-on experience provided through internships.
Blinn offers credit and non-credit welding courses at the new RELLIS Campus Agriculture and Workforce Education Complex in Bryan and the A.W. Hodde, Jr., Technical Education Center in Brenham.
All welding processes are taught in accordance with welding codes established by the American Welding Society.
Which Track is Right for You?
Program Highlights
Students who successfully complete the 60-hour Welding Technology AAS degree can earn the National Center for Construction Education and Research (NCCER) credential, a nationally recognized credential that qualifies students for jobs across the nation. Program graduates are qualified for jobs as structural welders, pipe welders, and maintenance welders. Welding certifications are offered through employers and based on an employers specific test.
To register or to learn more, contact the campus where you are interested in taking courses:
Brenham (A.W. Hodde, Jr. Technical Education Center):
Address: 2910 S. Blue Bell Rd., Brenham, TX 77833
Phone: 979-830-4443
Bryan and RELLIS Campus:
Address: 301 Post Office St., Bryan, TX 77805
Phone: 979-209-7205
Contact Us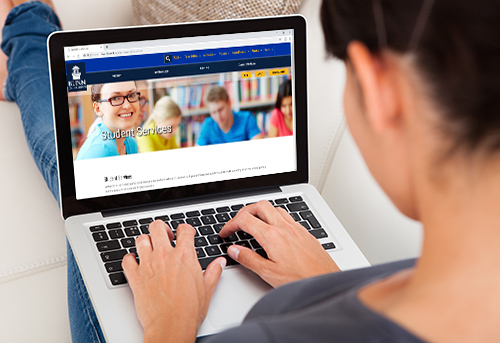 News
Gift from the Wayne Duddlesten Foundation will benefit students in Associate of Applied Science and career and technical education programs
Leslie Alfaro Figueroa will become Blinn's first female student to earn an Associate of Applied Science degree in Welding Technology when she graduates later this month
Associate of Applied Science degree provides universally recognized credentials and training to succeed in the welding field