New Student Registration
Register for an NSR today!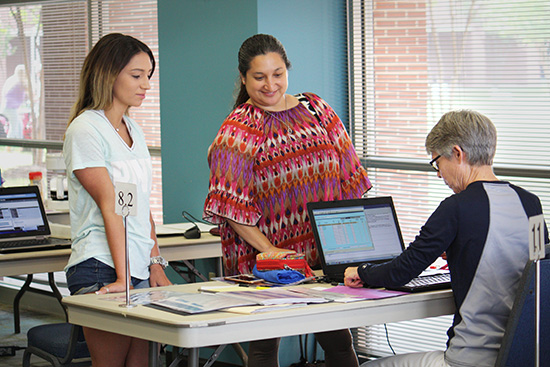 We are excited that you have chosen the Blinn College District as your destination for success! New Student Registration is a great way to prepare you for your transition to college.  You will be able to receive advising in your academic area, which will help you begin course registration. Additionally, many offices across academic and student life will be open for you to stop by and learn more about resources and organizations at Blinn that will help you succeed.
Registration is recommended to attend New Student Registration. However, walk-ins are welcome. Click the link below for more information about the registration process.
BRENHAM NEW STUDENT REGISTRATION
Location: Student Center
 (
map
)
Wednesday, April 15, 2020
Wednesday, April 22, 2020
Wednesday, April 29, 2020
Wednesday, May 20, 2020
Thursday, May 21, 2020
BRYAN NEW STUDENT REGISTRATION
Location: Student Center
 (
map
)
Thursday, April 30, 2020
Friday, May 8, 2020
Friday, May 22, 2020
Thursday, June 4, 2020
Friday, June 12, 2020
Friday, June 19, 2020
Friday, June 26, 2020
SPECIAL CONTACTS
If you have been accepted or are interested in the following programs, please contact: