Thank you for considering the Blinn College District! We look forward to helping you meet your educational goals.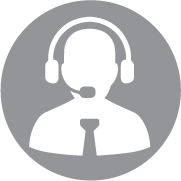 Live Chat
    Mon - Fri
    8 a.m. - 5 p.m.
Blinn is an open admission institution, and all students are welcome. The Admissions Office accepts the ApplyTexas application for admission and has no application fee.
WHAT TYPE OF STUDENT ARE YOU?
Admissions & Enrollment Services Contact Info:
Phone Number: 979-830-4800
Email
:
admissions@blinn.edu
Brenham Campus
902 College Ave.
Brenham, TX 77833
Fax: 979-830-4110
Bryan Campus
Physical Address:
2423 Blinn Blvd.
Bryan, TX 77802
Mailing Address:
P.O. Box 6030
Bryan, TX 77805-6030


Schulenburg Campus
100 Ranger Dr.
Schulenburg, TX 78956


Sealy Campus
3701 Outlet Center Drive
Sealy, TX 77474