Skip to main content
Language study today embraces the literature, culture, and media of the people who speak the language. Language study helps one understand the political and socioeconomic system of the region where the language is spoken.
An associate degree in language will provide the basis for students to enter careers in criminal justice, court interpreting, FBI, CIA, and other governmental professions. Other possibilities are careers in business, international relations, education, social work, medicine, tourism, filmmaking, and humanitarian work.
Blinn offers foreign language courses in American Sign Language, French, Spanish, and Czech. Classes are offered online, blended, and face-to-face.
Which Track is Right for You?
Register today for spring 12- and 8-week classes!
It's not too late to register for the spring semester! 12-week classes begin Monday, February 13th, and 8-week classes begin Monday, March 20th.
For assistance, contact Academic Advising or call Enrollment Services at 979-830-4800. You also can schedule a tour of any of our five campuses!
Contact Us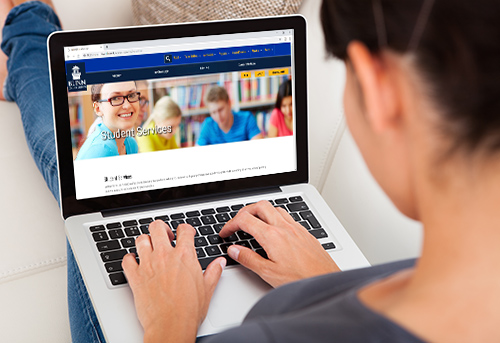 Irma Valdez
Department Head
Phone:
979-209-7346
Request Info