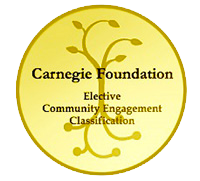 Service Learning combines community service with classroom instruction or student club activities, focusing on critical, reflective thinking and civic responsibility to engage students. Service Learning programs involve students in activities that address local needs while developing their academic or professional skills and commitment to their community.
Service Learning favors active and collaborative learning, rewards student effort and engagement, creates opportunities to know professors and faculty advisors better, and to experience possible work situations. In Service Learning, the student helps build a better community and the community helps the student be a better and more knowledgeable professional. For faculty, Service Learning is a rewarding opportunity to serve the student better, to grow as an instructor, and to be in touch with what is important for younger generations. In Service Learning we all gain.
Getting Started
Blinn offers two Service Learning options: Course-Embedded Service Learning and Student Leader/Organization-based. 
Service Learning hours documented: 637,776
Additional hours of community service: 18,774
Value of Service to the community as calculated by Points of Light Foundation: $12,655,500
Service Learning Methodology at a Glance
Preparedness: both academic and cultural preparedness.
Action: the interaction with the community is linked directly to the curriculum and desired student outcomes for the course.
Reflection: careful consideration of the project's impact.
Evaluation: an assessment that links the curriculum and desired student outcomes of the course.
---
Service Learning Forms
Curriculum-Based Service Learning
Student Leadership Service Learning
---
Contact Us