Skip to main content
The Blinn College District Facilities HVAC Program offers a variety of awards designed to prepare students for entry-level HVAC positions, including college credit degree plans that place students on the pathway to higher-wage positions in the industry.
Students in the program receive training in the fundamentals of heating, ventilation, and air conditioning; safety; residential and commercial applications; heat pumps; and Environmental Protection Agency recovery certification. All Blinn HVAC courses follow the National Center for Construction Education and Research (NCCER) curriculum, a nationally recognized curriculum developed with the cooperation of more than 125 construction CEOs, trade association officials, and academic leaders.
At Blinn, students can earn their NCCER Construction Core and HVAC Level 1-4 credentials as well as Blinn's Occupational Skills Award and Level 1 and 2 certificates and Associate of Applied Science Degree in HVAC.
In addition to the four credit awards listed below, Blinn also offers a non-credit Principles of the HVAC Industry program comprised of three non-credit classes: CNBT 1010: Basic Construction Safety, HART 1038: Air Conditioning I, and HART 1005: Air Conditioning II. Students who enroll in non-credit classes can start the process by completing the Non-Credit Application.
Students study at the Agriculture and Workforce Education Complex located at the RELLIS Campus in Bryan. This 38,000-square-foot facility opened in June 2020 and is a collaborative partnership between the Texas A&M University System; the Texas A&M University Department of Agricultural Leadership, Education and Communications; and the Blinn College District. The complex includes a trades lab where students experience the hands-on application of skills discussed in the classroom.
Which Track is Right for You?
Why Choose Blinn?
Students who complete this program will earn the Occupational Safety & Health Administration (OSHA) 10-Hour Construction Certificate, the NCCER Core Construction Certificate, the NCCER HVAC Level I Certificate, and the Blinn College Certificate of Completion.
Blinn offers stackable credentials that allow students to enter the workforce as they pursue advanced degrees.
According to the U.S. Bureau of Labor Statistics, HVAC professionals earn a median salary of $48,630 per year and employment demand is expected to grow 5% between 2021 and 2031.
Blinn students save thousands in tuition and fees and can apply for 300+ scholarships with a single application. See our affordability page for more info.
Contact Us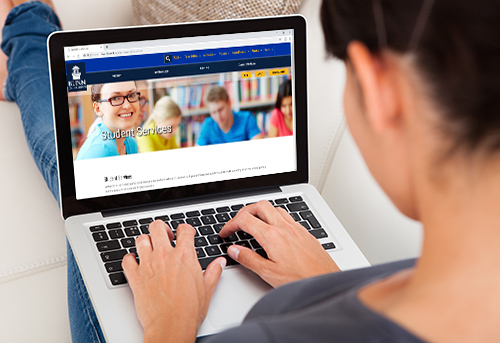 News
Gift from the Wayne Duddlesten Foundation will benefit students in Associate of Applied Science and career and technical education programs
Andrew Howell enrolled at Blinn so he could work with refrigeration and expand his job duties