Skip to main content
The Pathway to Registered Nursing
The Blinn College District Associate Degree Nursing (ADN) Program is a two-year course of study preparing men and women to serve as registered nurses in our community and beyond. The ADN Program at Blinn has highly qualified faculty who work closely with students to provide hands-on skills training and clinical experience in our state-of-the-art simulation laboratory and clinical settings.
Which Track is Right for You?
Why Choose Blinn?
Blinn's ADN Program ranks among the best associate degree nursing programs in Texas, according to RegisteredNursing.org and RNCareers.org.by Texas A&M International at the RELLIS Campus.
Blinn students save thousands in tuition and fees and can apply for 300+ scholarships with a single application. See our affordability page for more info.
Students who complete Blinn's ADN Program and pass the NCLEX-RN have a 97-100 percent job placement rate.
The demand for registered nurses is soaring and graduates have the potential for high-paying careers. Registered nurses can expect to earn a median pay of over $70,000 per year.
The Associate Degree Nursing and LVN-Transition option program at Blinn College meets the state education requirements for a Registered Nursing license in the state of Texas and other states in the Nurse Licensure Compact (https://www.bon.texas.gov/licensure_nurse_licensure_compact.asp.html). Blinn College has not determined if the Associate Degree Nursing and LVN-Transition option program at Blinn College meets the state education requirements in any other state, any U.S. Territory, or the District of Columbia.
The Blinn College District does not discriminate on the basis of race, color, national origin, sex, or disability in its programs or activities. For information regarding Title IX, ADA, Section 504 and other anti-discrimination coordinators, see the Required Notices link at www.blinn.edu.
Accreditation
The Blinn College District Associate Degree Nursing Program located in Bryan is approved by the Texas Board of Nursing, 1801 Congress Avenue, Suite 10-200, Austin, Texas 78701, 512-305-7400, (www.bon.state.tx.us).

The Associate Degree nursing program at Blinn College located in Bryan & Brenham, Texas is accredited by the: Accreditation Commission for Education in Nursing (ACEN)

3390 Peachtree Road NE, Suite 1400 
Atlanta, GA 30326
(404) 975-5000

The most recent accreditation decision made by the ACEN Board of Commissioners for the Associate Degree nursing program is Continuing Accreditation.

View the public information disclosed by the ACEN regarding this program at http://www.acenursing.us/accreditedprograms/programSearch.htm

The Blinn College District is accredited by the Texas Higher Education Coordinating Board (THECB) and the Southern Association of Colleges and Schools Commission on Colleges (SACSCOC).
ADN Program Mission Statement
The Blinn College Associate Degree Nursing Program provides a rigorous, contemporary, evidence-based nursing education to prepare competent graduates for the nursing profession.
ADN Program Vision
Preparing future nurse leaders to reach their full potential, providing competent and compassionate care to address healthcare disparities amid the challenges of a rapidly changing, and diverse healthcare environment.
Contact Us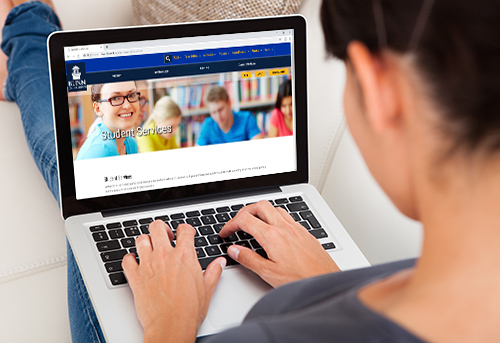 Associate Degree Nursing Program
RELLIS Campus – Blinn College Faculty Annex
1455 4th Street, Bryan, TX 77807
Phone:
979-691-2012
Request Info