From the Blinn College-Brenham Campus to Texas A&M's Mays Business School
Sophomore Grant Mahlmann will enroll at Texas A&M University this fall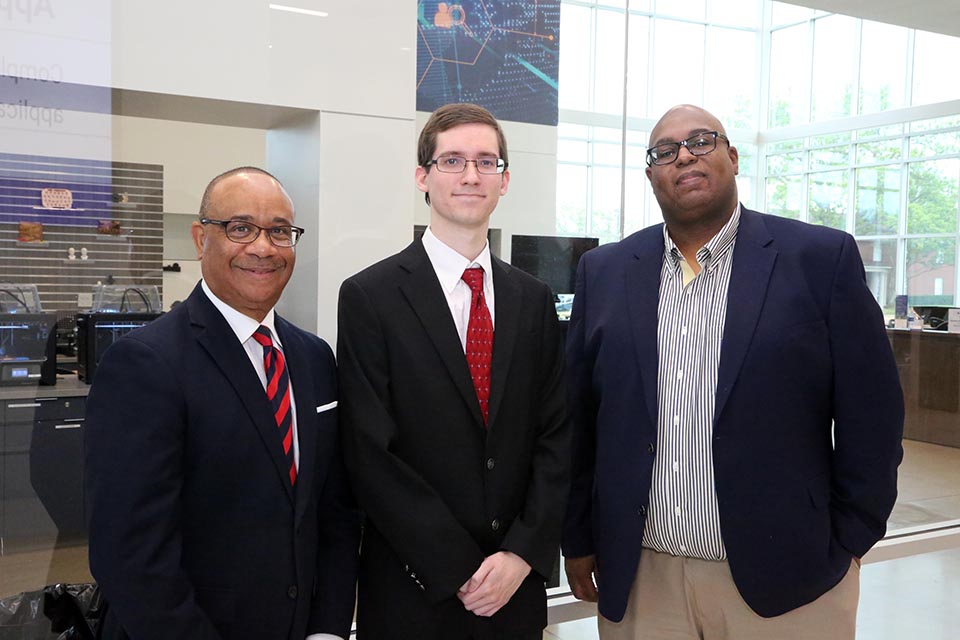 May 5, 2023
Blinn College District student Grant Mahlmann has earned admission to one of the most prestigious business schools in the country.
A sophomore accounting major from Brenham, Mahlmann will enroll this fall at Texas A&M University's Mays Business School.
"It's very competitive," Mahlmann said. "I was very stressed when I applied, but I wasn't surprised when I was accepted because I worked very hard at Blinn College. I joined the Phi Theta Kappa Honor Society and other organizations, so I thought I had a very good portfolio."
Kwohn Whitaker, a Department Head for the Division of Business and Mathematics, said Mahlmann is an outstanding student.
"When Grant doesn't understand something, he will make sure he gets a full understanding," Whitaker said. "If he has to email you, if he has to send a text, if he has to call, he will definitely get the answer. He has a bright future."
Mahlmann said Blinn's program and instructors guided him on the path to success.
"My professors and the organizations I was part of gave me a great foundation in accounting and business," he said. "They also helped me apply myself and in making connections with other people. Blinn is so affordable, it definitely was the best choice for me."
Blinn's Associate of Science in Business program provides a solid foundation in business, management, and entrepreneurship, with courses that cover topics such as accounting, finance, marketing, management, and business law.
Blinn business students transfer to some of the state's leading bachelor's degree programs, including Texas A&M, Texas A&M-Corpus Christi at RELLIS, Texas A&M-Kingsville at RELLIS, Tarleton State at RELLIS, West Texas A&M at RELLIS, the University of Houston-Victoria, and more.
"Our Business and Mathematics programs are some of the best you will find in community colleges," said Dr. Charles M. Smith, Dean of Business and Mathematics. "I want all prospective students to know that we have one of the highest quality programs in the country. We're proud of our transfer rate here at Blinn."
Blinn graduates have gone on to pursue successful careers in a wide range of fields within the business world, including finance, marketing, human resources, and entrepreneurship.
"What we do at Blinn College is exciting," Smith said. "We prepare students for a wide array of professional opportunities in accounting. We have professors like Kwohn who are not only able to deliver the curriculum and the theory, but to bridge the gap between theory and application."
The Division of Business and Mathematics is home to the Blinn College District's Accounting, Business, Economics, Mathematics, and Real Estate programs. Students can pursue Associate of Science and Associate of Applied Science degrees, as well as certificate and occupational skills designations that prepare them for entry into the workforce or transfer to four-year universities. For more information, visit www.blinn.edu.
Enjoy this article? Share it with one click!