Blinn College Band hosting 47th annual Buccaneer Marching Festival on Saturday
Bands from seven high schools expected to participate at Cub Stadium in Brenham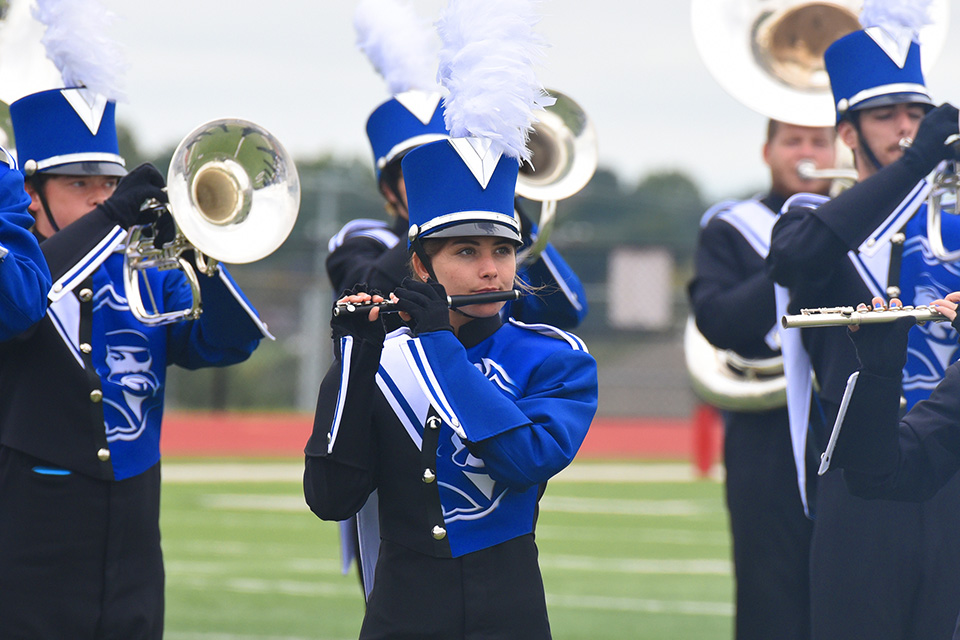 October 6, 2022
The Blinn College Band will host seven Texas high schools Saturday at its 47th annual Buccaneer Marching Festival.
The festival will be held at Brenham High School's Cub Stadium at 1600 East Tom Green St. in Brenham.
Scheduled to attend are bands from Caldwell, Hempstead, Danbury, Giddings, Schulenburg, Lexington, and Sealy high schools. Preview performances will begin at 9:30 a.m. and a performance by the Blinn College Buccaneer Band will conclude the festival.
Admission is $5 per person and free for ages 12 and under.
Dr. Sarah Burke, Director of Bands, said this year's festival will include a new format that allows the judging panel to host a clinic with each band following its preliminary round performance.
"While the festival look may have changed slightly, we are excited to see students continuing to strive for excellence and have the opportunity to perform for our community," Burke said.
The Buccaneer Band is part of the Blinn College Music Department, which also offers Choral and Vocal Studies, Piano Study, Brass Ensemble, Woodwind Ensemble, Jazz Band, Percussion Ensemble, and Steel Drum Band. For more information, visit www.blinn.edu/music.
Related Links
Archives
GET CONNECTED