Nursing website ranks Blinn ADN Program No. 2 in the southwestern United States
NursingProcess.org rankings were developed based upon academic quality, NCLEX pass rate, affordability, and reputation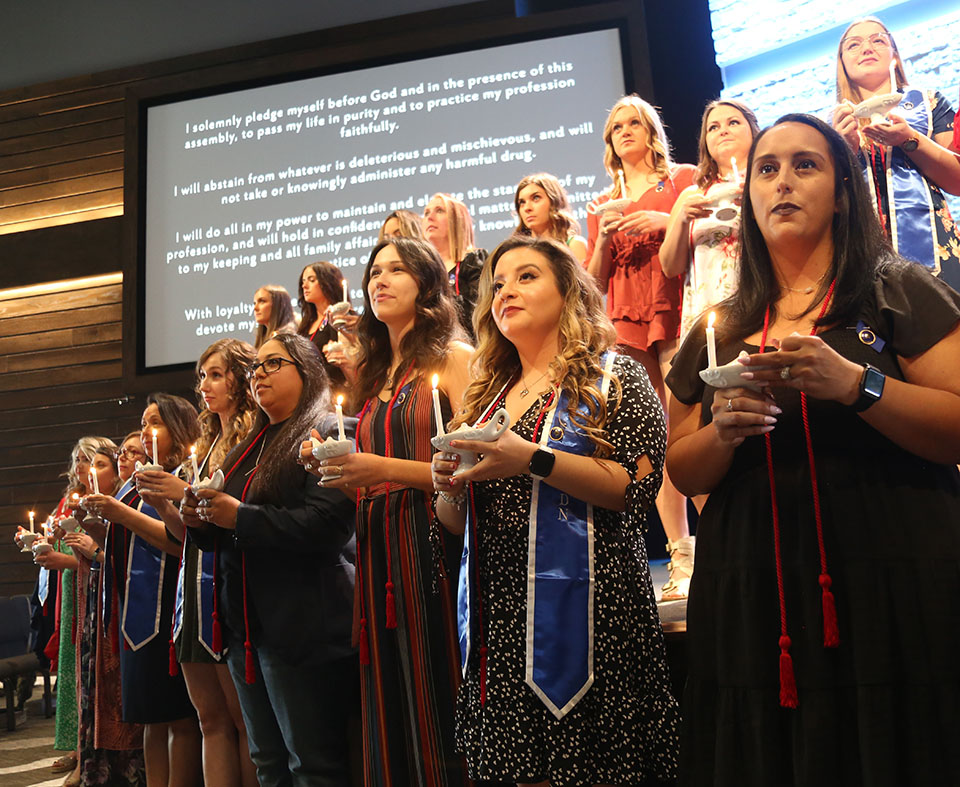 May 27, 2022
The Blinn College District Associate Degree Nursing (ADN) Program has again been recognized as one of the best institutions in the region for training the next generation of nursing professionals.
NursingProcess.org ranked Blinn the No. 2 ADN program in the southwestern United States. The rankings were developed based upon a methodology that considers each program's academic quality, National Council Licensure Examination (NCLEX) first-time pass rate, affordability, and reputation.
NursingProcess.org previously ranked Blinn in its top five in 2019, 2020, and 2021.
"These accolades are a testament to the hard work of our talented faculty and students, and the local healthcare providers who provide clinical opportunities for our students as well as professional insights that benefit our instruction," said Karla Ross, ADN Program Director.
Blinn's Associate Degree Nursing Program is based at the RELLIS Academic Alliance Complex at the RELLIS Campus in Bryan, where students gain hands-on skills utilizing the facility's 16,000-square-foot simulation laboratories.
Blinn's two-year program prepares students for a nursing career and for transfer into a bachelor's degree program at a four-year university. Students who complete Blinn's ADN Program and pass the NCLEX-RN have a job placement rate between 98 and 100% and are qualified for a wide array of nursing positions, including pediatric, geriatric, hospice, school, and clinical nursing. With the demand soaring in the nursing field, new graduates can expect to make an average of $53,000 per year.
"Because of the caring and dedicated faculty that make up Blinn's nursing program, I feel ready to take on my next challenge in critical care nursing" said spring 2022 graduate Sarah Koenig. "The structure of the program encourages us to connect our classroom learning with nursing practice and our varied clinical experiences have shown us so many ways that nursing can give back to our communities."
In addition to the traditional two-year track, Blinn's ADN Program offers a Licensed Vocational Nursing-Transition pathway to transition licensed vocational nurses with field experience to registered nurses. Blinn also introduced a new Paramedic to RN Transition pathway that offers certified paramedics a streamlined pathway toward their registered nursing career.
Blinn's ADN Program also has partnerships in place with Prairie View A&M University, Sam Houston State University, Stephen F. Austin State University, Texas A&M University-Corpus Christi, the University of Texas at Austin, and the University of Texas at Tyler for nursing students who wish to pursue their bachelor's degree.
For more information regarding the Blinn ADN Program, visit www.blinn.edu/adn