Blinn College Bryan Food Services is located on the 1st floor of the Student Center building.
Come join us for some food and other convenient store items:
Hot Breakfast Items
Breakfast Tacos
Salads
Soups
Pizza
Hot Sandwiches
Daily Lunch Special
Starbucks Coffee Bar
Made to Order Sandwiches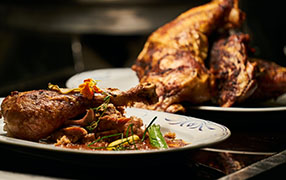 CHICKEN AND FISH
Chicken
Chicken Tenders
Chicken Spaghetti
Chicken Wing
Chicken Fried Steak with Cream
Gravy
Baked Barbeque Chicken Breast
Chicken Mexicano
Tortilla Cursted Tilapia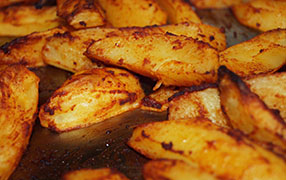 POTATOES
Mashed Potatoes with Cream
Gravy
Scallopped Potatoes
Hot Potato Salad
New Potatoes
Loaded Mashed Potatoes
Scallopped Potatoes
Potatoe O'Brien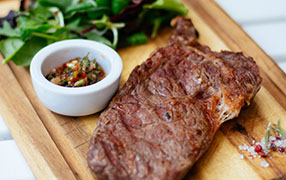 STEAK AND OTHER MEATS
Chopped Steak with Sauteed
Onions and Gravy
Chopped Steak with Grilled Onions
and Brown Gravy
Pot Roast
Meatloaf
Sliced Brisket and Sausage
Bacon and Broccoli Pasta Alfredo
Chopped Beef Sandwich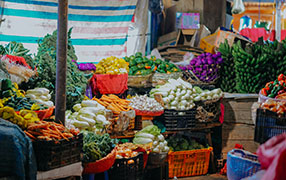 VEGETABLES
Carrots
Pinto Beans
Salad
Green Beans
Vegetable of Day
Mixed Vegetable of Day
Broccoli
Flame Roasted Corn
Green Bean Casserole
Broccoli and Rice Casserole
Cob Corn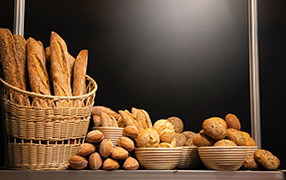 BREADS
Roll
Bread Stick
Corn Bread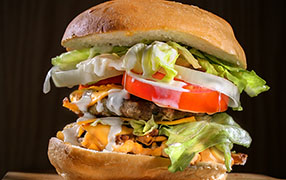 HAMBURGERS $4.75
Extra Burger Patty for only $1.50
add cheese for $0.50
Chicken Chunks $4.00
Hot Sandwiches $4.75
BBQ $4.74
Grilled $4.75
Breaded Chicken $4.75
---
hamburguers come with choice of fries, tots, chilli cheese tots, chilli cheese fires, 1 item potato, loaded potato, chili cheese potato, barbeque potato, loaded BBQ potato or other potato items. There is an extra charge for each of these items.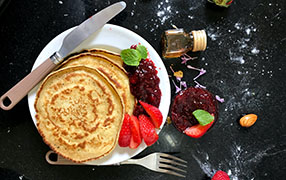 BREAKFAST
Breakfast Taco
Omelets
Sausage
Hashbrown
Bacon
Toast
Croisant
Kolache
Breakfast Tornado
Boild Eggs
Apple
Banana
Pancakes
Waffles
Empanada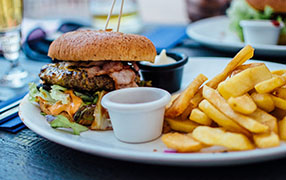 LUNCH
Hot Plate Lunch
Vegetable Plate Lunch
Made to Order Wrap
Chef Salad
Cobb Salad
Garden Salad
Peaches
Pineaples
Chicke
Tuna
Soup - Regular
Soup - Gumbo
Pizza
Chicken Quesadilla
Grilled cheese
Egg Roll
Corndog
Beef Burrito
Hot Corndog
Spicy Sausage Dog
Frito Pineaples
Nachos