Skip to main content
The Blinn College District Business Program offers a wide range of awards designed to prepare you for a rewarding business career. Choose from 12-credit-hour occupational skills awards that can be completed in a single semester, certificates ranging from 24-30 credit hours, or 60-credit hour associate degrees.
Looking to pursue a bachelor's degree? Blinn's Associate of Science (AS) Degree transfers into leading bachelor's degree programs. Through the PATH Program at Texas A&M-RELLIS, you can co-enroll at Blinn and a RELLIS Academic Alliance university, providing a seamless path to earn your bachelor's degree in the heart of Aggieland! Through the CAPS Program, you can co-enroll with Blinn and the University of Houston-Victoria (UHV) on your way to a Bachelor of Business Administration and Strategic Master of Business Administration from UHV.
In addition to these unique co-enrollment opportunities, your Blinn business classes transfer to degrees with some of the state's leading universities. Learn more at our Transfer Information Page.
Which Track is Right for You?
Degrees offered by the RELLIS Academic Alliance
Earn your bachelor's degree at Texas A&M-RELLIS in the heart of Aggieland
Degrees offered through the CAPS Program
A co-admissions partnership with the University of Houston-Victoria
Degrees offered through the Blinn-SNHU Co-Enrollment Program
A co-enrollment partnership with Southern New Hampshire University
Contact Us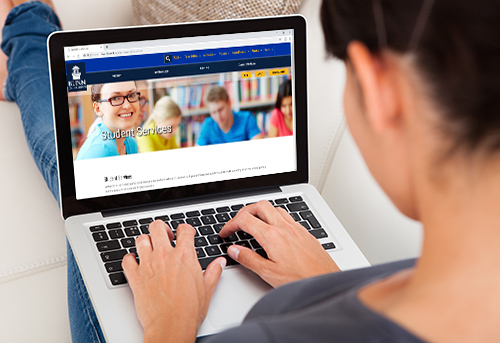 News
Sophomore Grant Mahlmann will enroll at Texas A&M University this fall
Texas A&M-Corpus Christi will waive the application fee for students who apply at the Transfer Fair