Registration Information
Students can register for classes:
Online using myBLINN

For registration dates, please see the Academic Calendar

To be eligible to register for classes students must meet the following requirements:

New students:

Have a complete admissions file
Have no registration holds on their account. You can go to myBLINN to see if you have any holds

Returning students:

If you DID NOT attend Blinn College during the last year, you must submit an updated application for admissions.
Have your latest transcript from any other school you attended on file
Be advised if you have not completed all three sections of TSI
Have no registration holds. You can go to myBLINN to see if you have any holds.

Online Registration - myBLINN

The most common way to register is online using myBLINN.

If you are having difficulty registering, you may be able to determine the problem through myBLINN or by visiting Enrollment Services. Some common reasons are you owe money, you haven't been advised, and you haven't completed the admissions process.
Click here for a Registration Guide (How to Register using myBlinn)
As in all registration methods at Blinn, only students who have completed their files with the Admissions Office.
Related Links
Phone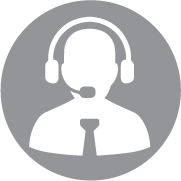 Live Chat
    Mon - Fri
    8am - 5pm