Blinn professor's new book analyzes Texas' tumultuous past and provides hope for the future
Dr. Kenneth W. Howell's 'Steeped in a Culture of Violence: Murder, Racial Injustice, and Other Violent Crimes in Texas, 1965-2020' is now available
May 4, 2023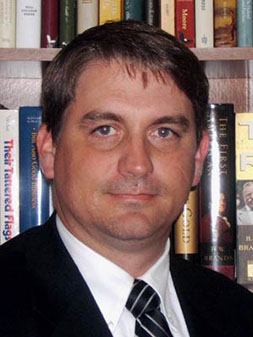 Blinn College District Professor and History Department Head Dr. Kenneth W. Howell delves into Texas' complex past as co-editor of the new book "Steeped in a Culture of Violence: Murder, Racial Injustice, and Other Violent Crimes in Texas, 1965-2020." Published by Texas A&M University Press, this collection of essays examines violence within the state and the social and political responses to specific events from 1965 to 2020.
Using case studies, the authors provide an overview of the myriad forms of violence present in Texas over the last seven decades and look at how communities and governmental institutions responded to those events. This approach provides insight into the underlying causes of different forms of violence and how to reduce these actions.
"As this modern era in Texas history receives increased scholarly attention, my coeditor and I hope this volume will inspire increased interest in these topics," Howell said. "Our hope is to motivate a more in-depth analysis of this period in Texas history and spur discussions regarding what we can do to mitigate violence in our society."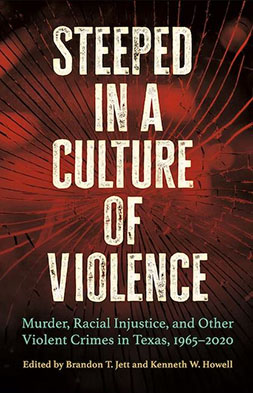 "Steeped in a Culture of Violence" is available for purchase at Amazon, Barnes and Noble, and Texas A&M University Press.
Howell has taught U.S. and Texas history at Blinn since 2001. He earned his bachelor's degree in history from the University of Texas at Tyler, his master's degree in history from Texas A&M University-Commerce, and his doctorate in history from Texas A&M University. Prior to his time at Blinn, Howell served as an Assistant Professor of History at Prairie View A&M University and taught in the Texas public school system for 12 years. Howell is an accomplished author with numerous publications that focus on Texas and the Old South, including, "Single Star of the West: The Republic of Texas, 1836-1845" and "Beyond Myth and Legend: A History of Texas."
Blinn's History Department prepares students to research, interpret, and analyze historical events while developing strong writing and speaking skills. Students in the program pursue an Associate of Arts in History that transfers to the state's leading universities, including Texas A&M University, Sam Houston State University, the University of Houston, Texas State University, and the University of Houston-Victoria (UHV).
Through Blinn's Clear Affordable Pathways to Success (CAPS), offered in partnership with UHV, students can dual-enroll at both institutions, earning their Associate of Arts at Blinn before becoming a full-time student at UHV and applying those credits toward a Bachelor of Arts in History.
To learn more about Blinn's History Department, visit www.blinn.edu/history.
Enjoy this article? Share it with one click!