Blinn-Bryan Student Government Association receives honors at state meeting
Blinn-Bryan SGA's work at downtown Bryan's First Friday places third among community service programs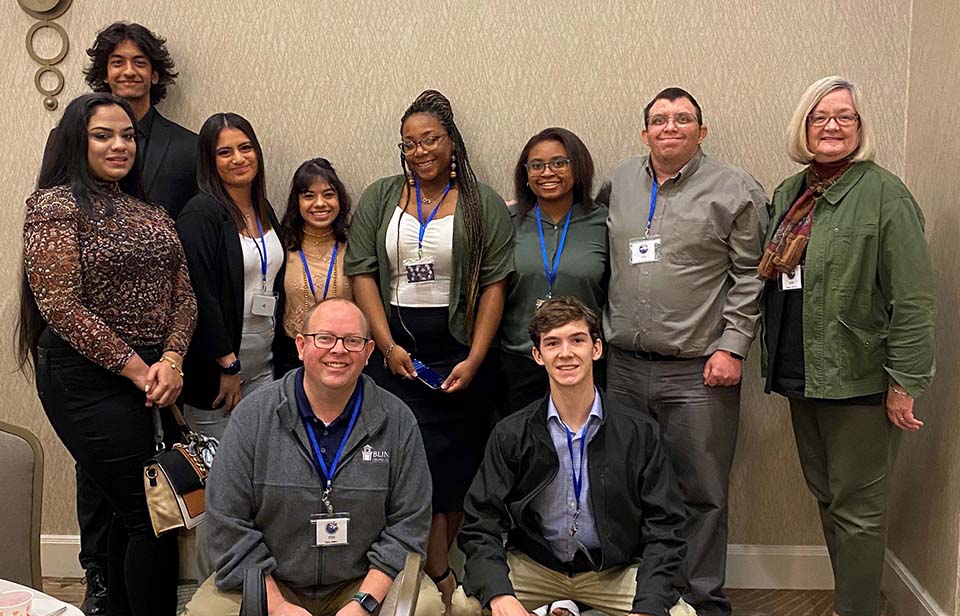 April 18, 2023
The Blinn College-Bryan Campus Student Government Association was recognized for one of the top community service programs in the state and advisor Christopher Nguyen placed third in the Advisor of the Year category at the Texas Junior College Student Government Association State Meeting recently held in Dallas.
Nguyen, Blinn-Bryan's Coordinator of Student Leadership and Activities, was the third-place finisher for the Joel Franke Memorial Advisor of the Year. The award is named for Joel Franke, a former Blinn College division chair and the father of Blinn College District Dean of Social Sciences Brandon Franke, who served as advisor of the Blinn-Brenham Student Government Association from 1986 to 1995.
The Blinn-Bryan SGA also placed third overall in the Best Community Service Program category for its work volunteering with downtown Bryan's First Friday initiative.
In other business, Blinn-Bryan was selected as the host for the fall Region 4 business meeting. Blinn-Schulenburg student Charlie Dumesnil, Jr. was elected Region 4 parliamentarian and Blinn-Brenham student Tristan Robbins was elected Region 4 secretary.
For more information about Blinn's student government associations and other student clubs, visit www.blinn.edu/student-leadership-activities.
Enjoy this article? Share it with one click!