Blinn College-Bryan Campus hosts more than 200 early childhood educators for regional conference
Brazos Valley Chapter of the Texas Association for the Education of Young Children's 2023 Annual Conference focused on the power of play in education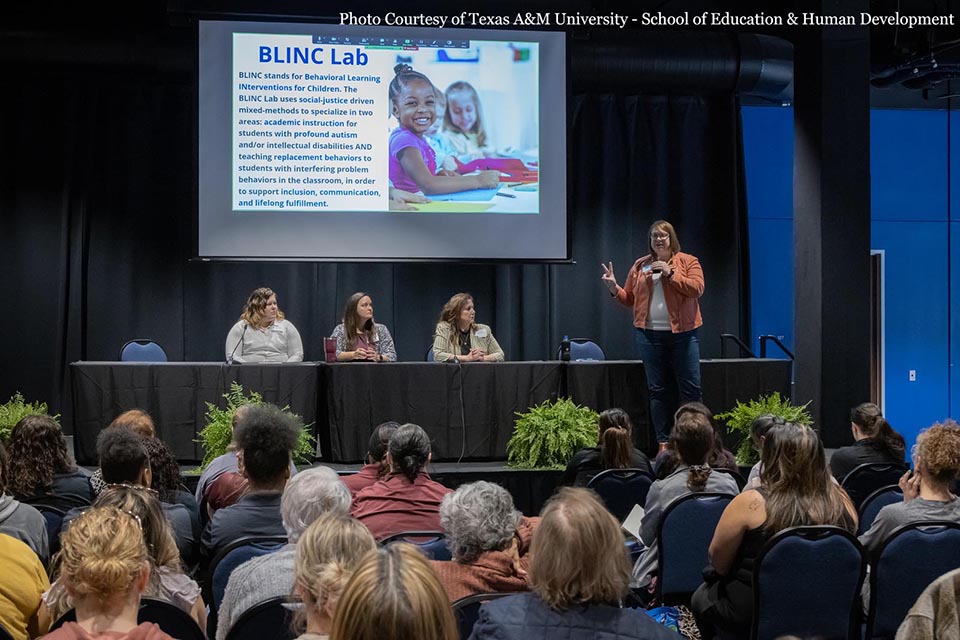 March 31, 2023
The Blinn College-Bryan Campus recently welcomed more than 200 early childhood education professionals for the Brazos Valley Chapter of the Texas Association for the Education of Young Children's (TXAEYC) Annual Conference. This is the second consecutive year Blinn has hosted the conference.
"This conference is a great opportunity for Blinn to shine as an educational portal for potential students," said Amy Jones, Education/Teaching and Early Childhood Education Programs Coordinator. "Participants are passionate about working with children and this conference serves as a resource for early childhood education professionals and educators to network and earn valuable professional development credit. We're thrilled to provide this service to the Brazos Valley community."
The conference's theme, Back to the Basics of Play, featured breakout sessions that focused on the importance of play based education and strategies to support this model. Sessions included promoting early writing through play and how to engage families about learning through play.
The keynote was given by Holly Elissa Bruno, an award-winning and bestselling author who served as Maine's Assistant Attorney General and Academic Dean at the University of Maine-Augusta. Her talk, "Play's the Thing," addressed how play encourages creativity and interwove the concepts of emotional neurobiology and play.
Blinn offers an Early Childhood Education Program that provides students with the skills and credentials to excel in positions as teachers in public and private childcare facilities and other early childhood programs. Available entirely online and on the Brenham, Bryan, Schulenburg, and Sealy campuses, Blinn's program offers an Associate of Applied Science Degree in Early Childhood Education as well as certificate and Occupational Skills Award options.
For more information about Blinn's Early Childhood Development Program, visit www.blinn.edu/early-childhood-education.
Enjoy this article? Share it with one click!
Related Links
Archives
GET CONNECTED