Blinn advisors participate in 30th anniversary of the Texas Academic Advising Network
Assistant Director Ashley N. Davenport shares a presentation on 'InTact' interactions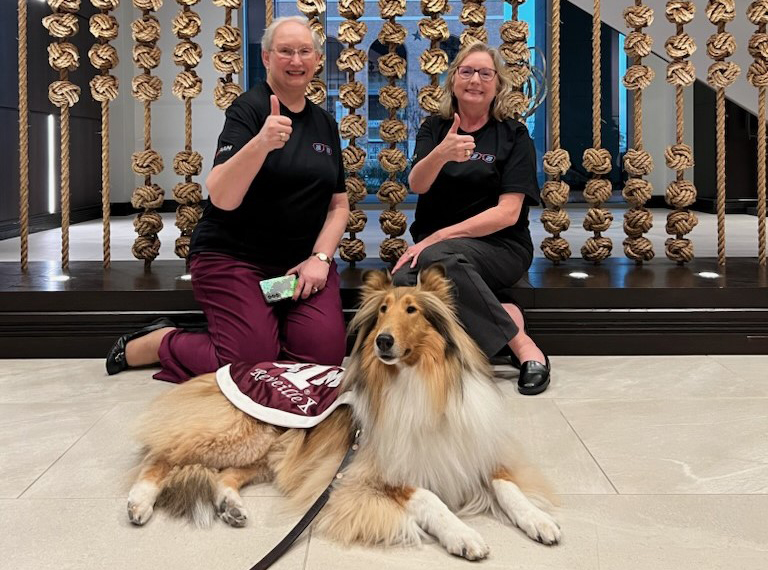 March 9, 2023
Three members of the Blinn College District Academic Advising Department recently served on the Texas Academic Advising Network (TEXAAN) Conference Planning Committee and Assistant Director of Advising and Testing Ashley N. Davenport gave a presentation on utilizing intentional and tactical advising communication techniques at the annual conference.
Rose Springfield served on the Registration Subcommittee and Edith Pequeño and Patricia Schipplein served on the Hospitality Subcommittee for the 30 th anniversary of the conference at the Texas A&M Hotel & Conference Center. Advisors from the Brenham, Bryan, and RELLIS campuses attended to participate in professional development and better meet the dynamic needs of students.
Davenport's presentation, presented alongside Yesica Diaz, Senior Advising Specialist at Austin Community College, was titled "'InTact" Interactions: Utilizing Intentional and Tactical Advising Communication Techniques."
The presentation sought to impart, in a memorable way, that not only are intentionality and the application of tactical advising techniques an indispensable part of what advisors do, but that part of that strategy is to actively and consistently strive to perform outside of any innate personality characteristics such as introversion or a tendency towards impercipience. The discussion included the characteristics of an effective advising session and how to practice and apply intentional interpersonal communication techniques regardless of whether the interaction is five or fifty minutes long.
Enjoy this article? Share it with one click!