Blinn College-Brenham honor society inducts 19 students
Students inducted into Phi Theta Kappa's Beta Alpha Chapter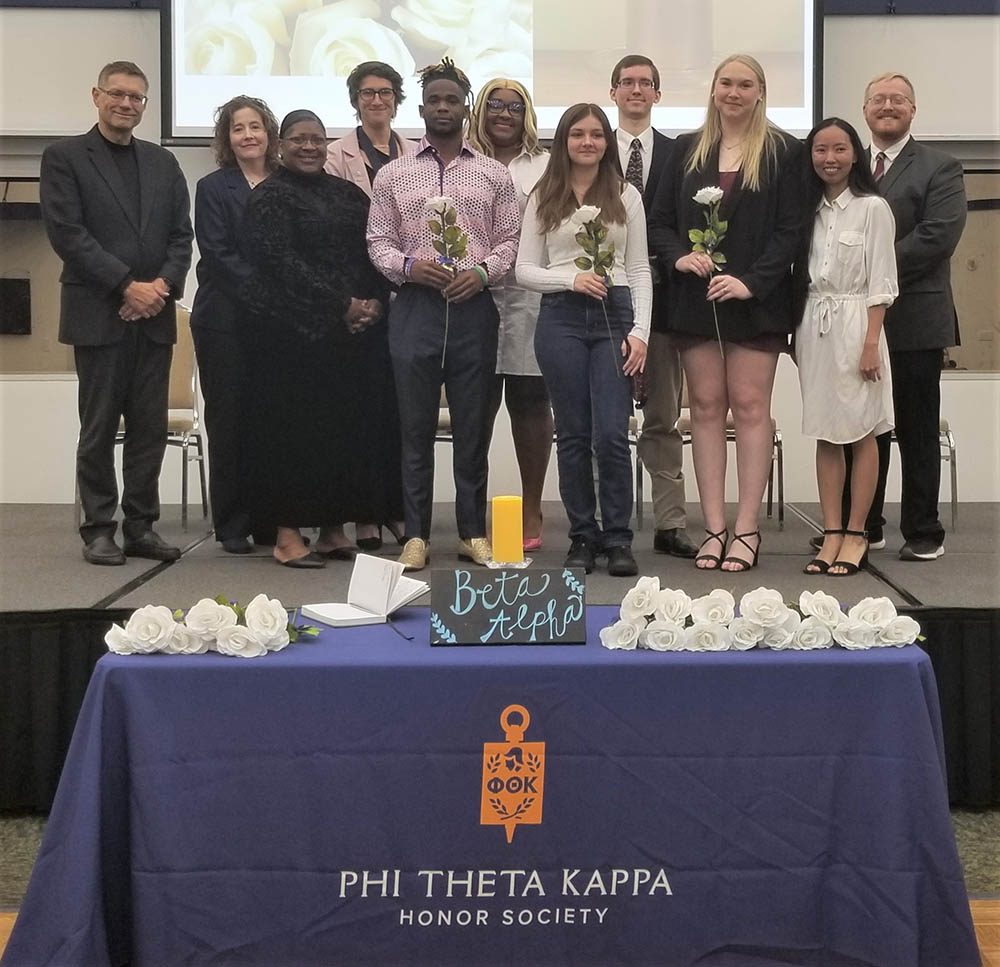 November 17, 2022
Nineteen students were recognized for their academic achievements with induction into the Phi Theta Kappa (PTK) national honor society at the Blinn College-Brenham Campus.
The students were inducted into PTK's Beta Alpha Chapter in a ceremony held recently in the Student Center.
PTK is recognized by the American Association of Community Colleges as the official honor society for two-year colleges. To be inducted, students must have at least a 3.5 grade point average with a minimum of 12 transferrable hours.
Inductees were: Matt Bundy, Whitehouse; Jacob Espinoza, Kingsville; Dustin Head, Brenham; Darick Henderson, Navasota; Aidan Hord, Brenham; Jessica Kalina, Chappell Hill; Malaya Khalsa, Georgetown; Makayla McConnell, Dallas; Shelby Miracle, Pattison; Lia Patterson, Brenham; Helen Pratt, Brenham; Jeremy Quinton, Brenham; Bethany Robertson, El Campo; Jeremiah Rudolph, Brenham; Emily Spiess, Industry; Amanda Synnott, La Grange; La'Nika Thomas, College Station; Harper Westfall, La Grange; and Charis Whirtley, College Station.
Guest speaker was Dr. Becky McBride, Blinn Vice Chancellor for Student Services. McBride and Dr. Marcello Bussiki, Blinn's Vice Chancellor for Academic Affairs, were recognized as honorary members of Beta Alpha Chapter.