Blinn-Bryan hosts Texas Junior College SGA Region IV fall meeting
Three Blinn College students serve on the Region IV Board of Directors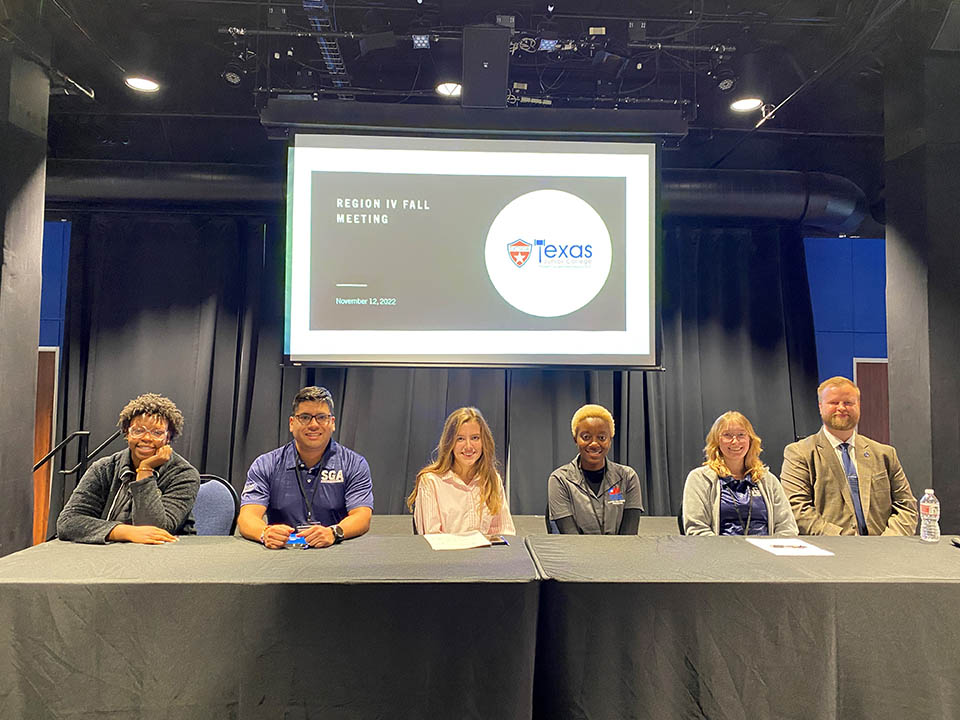 November 15, 2022
The Blinn College-Bryan Campus recently hosted the Texas Junior College Student Government Association Region IV fall meeting, which brought students from five Texas community college campuses together for workshops and discussion.
Bryan Campus student Karsyn Wheeler was elected Region IV secretary, joining Brenham Campus student Honor Powell (Region IV president) and Bryan Campus student Luis Hernandez (Region IV treasurer) on the Region IV Board of Directors. All three will serve in these capacities until the state meeting in April, when new board officers are elected.
Additionally, Brenham Campus Student Leadership and Activities Coordinator Matthew Glaze serves as adviser to the regional board.
Representing more than 700,000 students, the Texas Junior College Student Government Association is the only student-maintained organization in the state that works to promote the cause of community college students at the local, regional, state, and national level.