The Blinn College District names its 2022 Teaching Excellence Award winners
The Blinn College District names its 2022 Teaching Excellence Award winners
August 17, 2022
The Blinn College District has recognized four professors for their innovative teaching skills, passion for learning, and dedication to student success.
Blinn named Parallel Studies Instructor Dr. James Lanfrey its 2022 Teaching Excellence Award winner for part-time instructors; Communications Professor Tracy Matthies its award winner for Brenham, Sealy, and Schulenburg campuses; Speech Professor Dr. Melissa Meek the award winner for the Brazos County campuses; and Physical Therapy Instructor Trixy Roy the award winner for technical education.
Lanfrey is a part-time instructor who has been teaching Parallel Studies courses for Blinn's Division of Humanities since 2010. He often co-teaches with his wife, Dr. Judy Lanfrey, who is a 2017 recipient of the Teaching Excellence Award. In addition to teaching, Lanfrey dedicates his time outside of the classroom to tutoring and mentoring students. He earned his Bachelor of Science in Education from Commonwealth University of Pennsylvania, Lock Haven in 1963, his Master of Education from Commonwealth University of Pennsylvania, Bloomsburg in 1968, and his Doctor of Education in Reading and Literacy with an emphasis in Education Administration from the University of Georgia in 1975.
"Dr. Lanfrey's dedication, patience, and professional expertise have helped many of our students gain the academic skills that they need to thrive in their Blinn classes and to successfully transfer to four-year schools," said John Schaffer, Assistant Dean, Division of Humanities.
"I am honored to promote success for all, which is my reason for teaching," Lanfrey said. "My continued aim is to encourage students as they pursue an education, gain cultural competence, and develop increased self-confidence leading to success in college, career, and life."
Matthies became a faculty member of Blinn's Communication Studies Program in 2004. She is a Blinn alumna, earning her Associate of Science degree in 2001. In 2002, she completed her Bachelor of Arts in Speech Communication, followed by her Master of Arts in Speech Communication in 2004, both from Texas A&M University. In 2019, Matthies was a recipient of the National Institute for Staff and Organizational Development (NISOD) Excellence Award.
"Matthies is a gifted educator who genuinely cares for the success of her students," said Debbi Vavra, Academic Dean of the Division of Arts, Kinesiology, and Agriculture. "She achieves an important balance of nurturance and discipline in the classroom. She is kind and has fun with her students, but she also holds them accountable and expects that they strive for excellence."
"In simplest terms, I teach because I care, because it is my gift, and because it is joyfully rewarding," Matthies said. "Regardless of a student's major, effective communication is vital for success in all facets of life: personal, social, academic, professional. I strive to create a welcoming and engaging environment in which every student is included and is important."
Meek joined Blinn's Communication Studies Department in 2015. She earned a Bachelor of Arts in Speech Communication in 1987, Master of Arts in Interpersonal and Organizational Communication in 1991, both from the University of Arkansas at Little Rock, and a Doctor of Philosophy in Natural Health from Clayton College in 2010. She serves as the co-advisor of Blinn-Bryan's Phi Theta Kappa honor society, and she is a graduate of the College's most recent FutureWorks Academy, a faculty and staff leadership development program.
"Dr. Meek serves her department and college in almost every way imaginable. She is an energetic and enthusiastic instructor and loves working with her students," Communication Studies Department Head Clay Redding said.
"Teaching allows me to make the world a better place one student at a time," Meek said. "I spend my life planting, watering, nourishing, and rooting students in the field of communication and it's my joy to watch them grow into successful individuals."
Roy joined Blinn's Physical Therapy Assistant (PTA) Program as an instructor in 2016. She earned her Bachelor of Arts in Psychology from the University of Texas at Austin in 1992 and is a Blinn PTA Program alumna, completing her Associate of Applied Science Degree in 2014. In addition to teaching, she serves as the faculty advisor for Blinn's Student Physical Therapist Assistant Association.
"Mrs. Roy is a highly skilled educator, devoted to the success of all students and the development of our future healthcare professionals," former PTA Program Director Christy Gantt said.
"When I first came to Blinn I was drawn to the possibility of helping others achieve their academic and professional goals," Roy said. "I know that all our students can learn how to practice their PTA skills, but what is important to me about teaching is to also pass on the desire to impact a patient's life in a positive way. I strive to instill in our students the importance of being concerned and compassionate advocates for our patients."
Registration is available now for Blinn's fall term, which begins on Wednesday, Aug. 24. For more information, visit www.blinn.edu .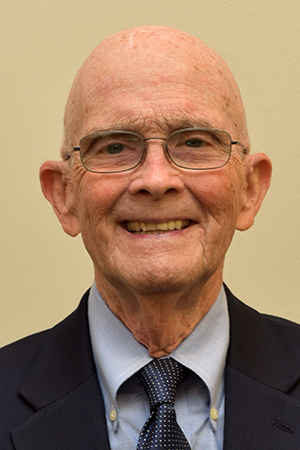 Dr. James Lanfrey
Tracy Matthies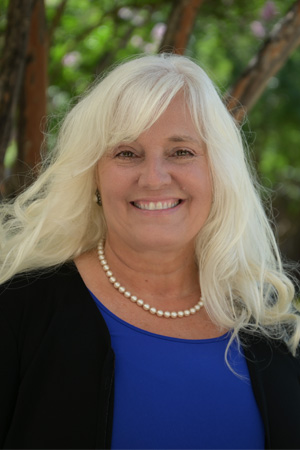 Dr. Melissa Meek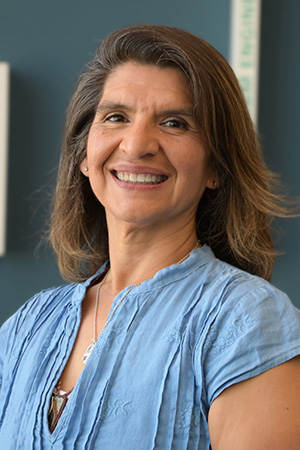 Trixy Roy