Bryans gift endowed scholarship for Blinn students from Washington County
Chip Bryan says scholarship aided him when he attended college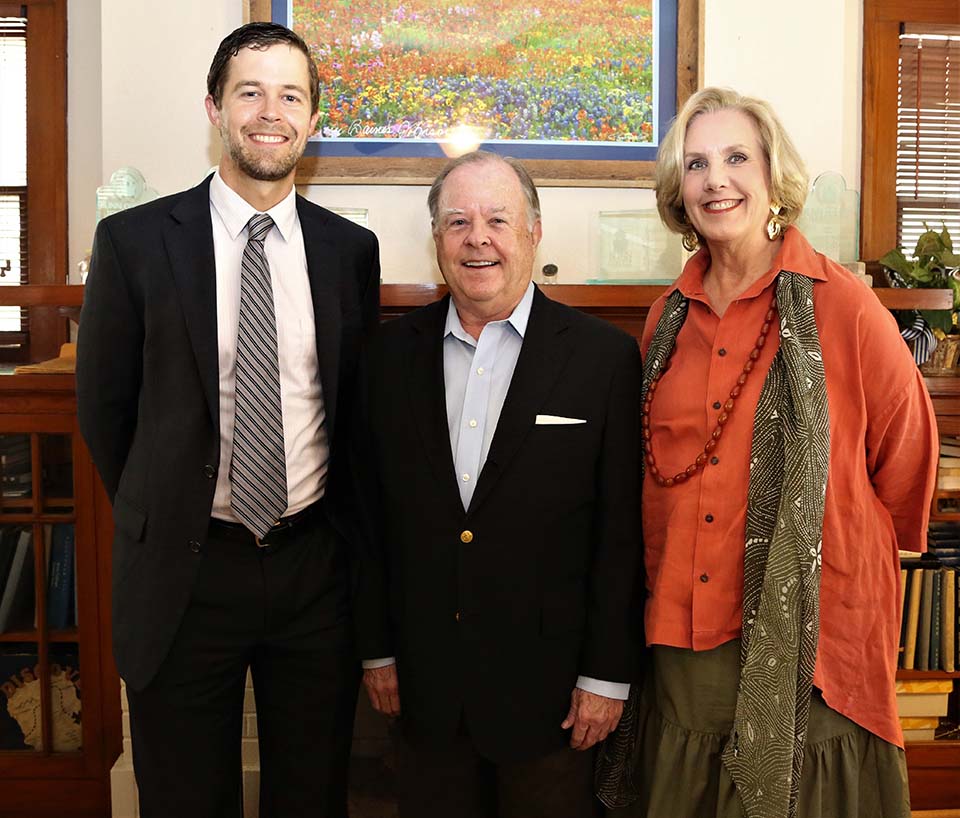 August 25, 2022
More than 50 years ago, Chip Bryan earned a scholarship when he attended Blinn College. Bryan and his wife Sharon have now paid it forward with a new endowed scholarship benefitting Washington County students.
The Bryans, from Washington County, gifted the scholarship to the Blinn College Foundation. The Foundation oversees more than 300 endowed scholarships and provides financial support for activities and programs that enhance educational opportunities for Blinn students.
"I went to Blinn. My father went to Blinn," Chip Bryan said. "It's a special place for us. I received a scholarship to go there, and it was very helpful to me. We just thought it was time to pay it back. I think Blinn is a wonderful place for kids to get started with their education, and we wanted to give back to the community."
Sam Sommer, Chair of the Blinn College Foundation Board of Directors, said that desire to help other students attend Blinn College is what makes the Bryans' gift so special.
"The Bryans are excellent examples of wanting to give back to the community by helping others achieve their educational goals," Sommer said. "Without tremendous support from people like them, the Foundation would not be able to provide assistance to so many students and programs. We truly are grateful for that support."
The Foundation is a tax-exempt organization that provides financial support for programs and activities that enhance the quality of education for Blinn students and expand educational opportunities. It also looks to heighten community awareness of the mission and accomplishments of the college and to promote excellence in education.
Endowed scholarships are available to incoming and returning students from a wide range of backgrounds, majors, and experiences. Students are considered based on high academic achievement, participation in student activities, and community involvement.
Current high school and college students can apply for Blinn scholarships by completing the application at www.blinn.edu/scholarships. Prior to applying for scholarships, students must complete their application for admission to Blinn College at www.applytexas.org.
Related Links
Archives
GET CONNECTED