Blinn graphic design students use their artistic talents to support Habitat for Humanity
Students created a new logo and T-shirt design to commemorate the 15th build of Bryan's Circle of Women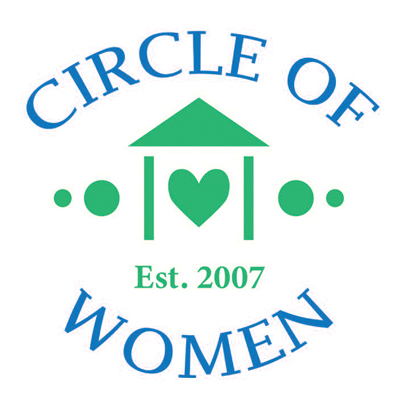 August 8, 2022
Blinn College District graphic design students recently applied their talents to support a good cause.
Students enrolled in Blinn's ARTS 2313: Graphic Design and ARTC 1302: Digital Imaging courses developed logo and T-shirt design options for the Circle of Women, a Bryan Habitat for Humanity chapter dedicated to building quality, affordable homes for families in need. Students were charged with redesigning the Circle of Women logo, which also would be used to create a T-shirt design commemorating the organization's 15th build project.
Mary Wilkinson earned first place and Claire Skrobarczyk was runner-up. Wilkinson, 20, graduated in May with her Associate of Arts degree.
"It was a wonderful experience to design a logo for the Circle of Women." Wilkinson said. "I plan on pursuing my Bachelor of Fine Arts degree at the University of the Incarnate Word in San Antonio, so this gave me a great opportunity to develop my skills for my future career. I am very honored to have my design chosen."
"The committee greatly appreciated all the creative submissions and it was hard for us to choose a winning design," said Amanda Chau, Blinn professor and member of the Circle of Women.
In addition to using their creativity to support a local non-profit, students gained valuable experience.
"This competition allowed our students to support a community organization and get real-world exposure working with a client that has a specific mission, goal, and vision," Art and Visual Communication Coordinator Tim Weaver said. "I'm very proud that two of our students received first place and runner-up recognition. This achievement reflects the talent of our students, our dedicated faculty, and the quality of Blinn's graphic design and digital arts programs."
Blinn's Associate of Applied Science (AAS) in Graphic Design is a 60-credit-hour program that is available completely online or on the Blinn-Bryan Campus. The program prepares students for immediate entry into the workforce with courses in digital imaging and publishing, computer illustration, web design, typography, digital video and photography, art direction, and an internship. In addition to the AAS degree, Blinn also offers a 42-credit-hour Graphic Design Certificate that can be completed in three semesters as well as occupational skills awards in graphic design and digital photography.
Last year, Blinn's online AAS in Graphic Design degree was ranked the best online associate degree program in graphic design by AcademicInfluence.com.
According to the U.S. Bureau of Labor Statistics , graphic designers earn a median salary of $50,710.
For more information about Blinn's Graphic Design and Photography Programs, visit www.blinn.edu/graphic-design-and-photography .
Registration is open for the fall semester, which begins Aug. 24. To learn more, visit www.blinn.edu/admissions .