Germania Insurance gifts second endowed scholarship to the Blinn College Foundation
Endowed scholarship celebrates Germania's 125th anniversary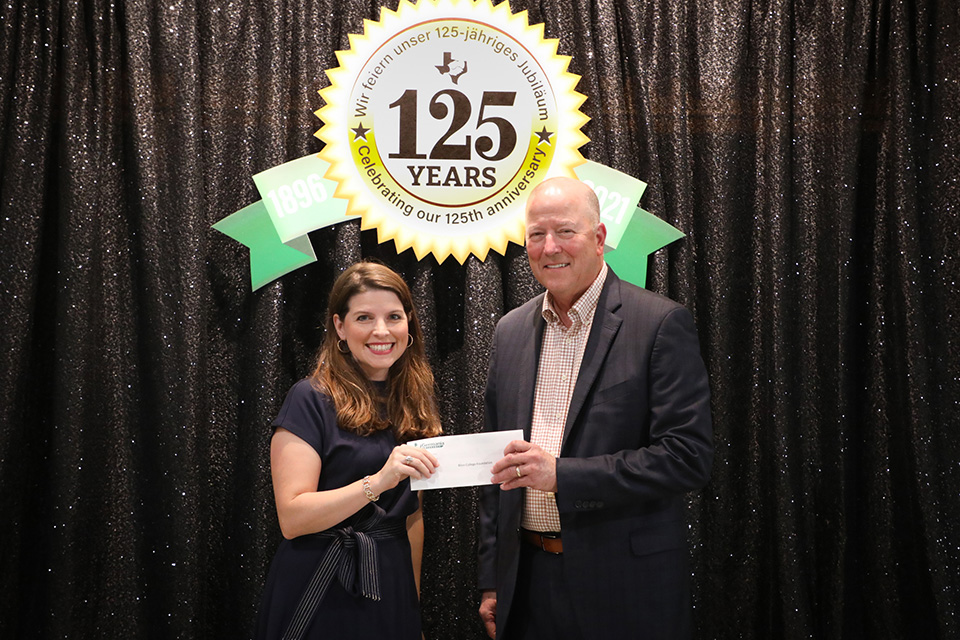 June 1, 2022
As part of Germania Insurance's 125th anniversary celebration, the company recently gifted $25,000 to the Blinn College Foundation to establish a second Germania Insurance Endowed Scholarship.
"Germania was pleased to have the opportunity of establishing an endowment scholarship at Blinn College as part of the company's 125th anniversary," said Brandon Keller, newly appointed President and Chief Executive Officer. "Blinn College has contributed to the education that has shaped so many quality individuals – many of whom are current Germania employees."
The scholarship is open to any Blinn student.
The Blinn College Foundation oversees more than 300 endowed scholarships and provides financial support for activities and programs that enhance educational opportunities for Blinn students. The Foundation has received more than $10.5 million in grants and contributions since it was created in 2000.
"The Blinn College Foundation is privileged to receive such meaningful support from Germania by establishing their second endowed scholarship," said Beth Masser, Foundation board member. "Germania Insurance truly understands the positive impact they will have in the lives of students now and for years to come. As we celebrate these 125 years with Germania, we wish them many more years of success."
Endowed scholarships are available to new and returning students from a wide variety of backgrounds, majors, and experiences. Scholarships are awarded based on high academic achievement, participation in student activities, and community involvement.
Information regarding creating an endowed scholarship is available by contacting susan.myers@blinn.edu or calling 979-830-4017.
Students can apply for Blinn scholarships by completing a single application at www.blinn.edu/scholarships . Prior to applying, students must complete an application for admission to Blinn College at www.applytexas.org.