Approximately 250 campers from across the nation attend Blinn livestock judging camps
Blinn Agricultural Sciences Department and livestock judging team host annual camps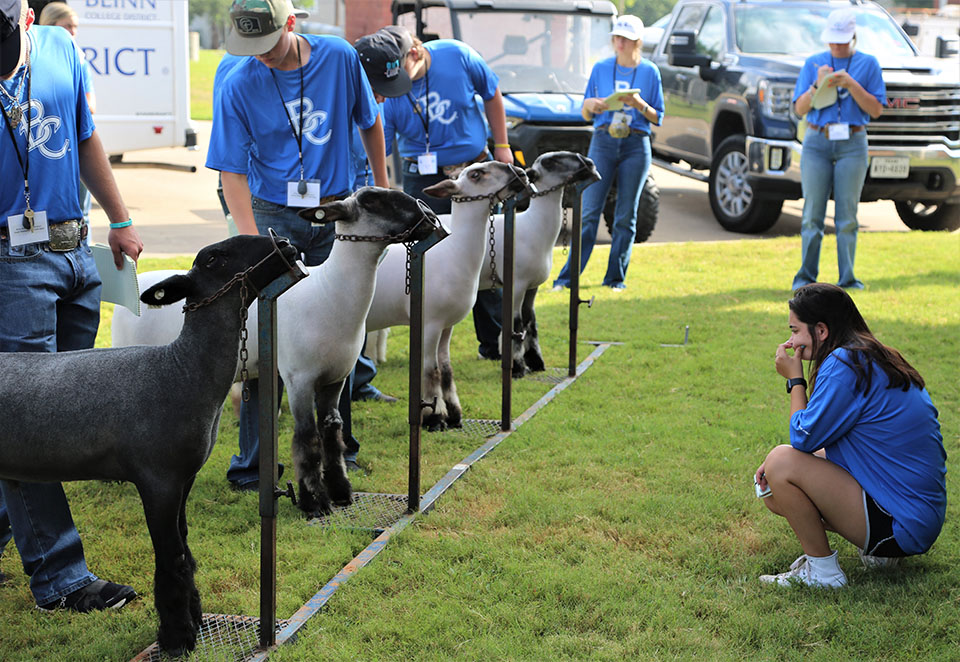 June 29, 2022
Maggie Brumnett and Trenton Edwards came a long way to attend the Blinn College Agricultural Sciences Department's livestock judging camp.
It was worth every mile.
Brumnett, 17, from Wagoner, Okla., and Edwards, 14, from Wright City, Mo., were among approximately 250 campers who attended three-day youth camps at the W.J. "Bill" Rankin Agricultural Complex on the Brenham Campus . Camps were held for participants ages 14 and older, and for ages 8-13.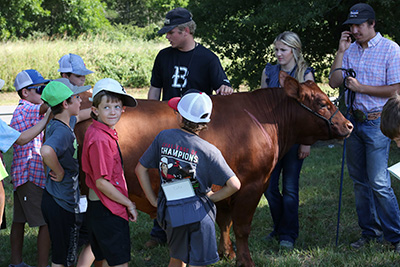 Instructors included current and former Blinn livestock judging team members, faculty members, and the Blinn livestock judging team coaching staff. Camp participants were given tours of the campus and the Rankin Agricultural Complex.
"It was a lot more than I expected," Brumnett said. "I'm interested in coming to Blinn College next fall, so I decided to give it a look. I want to major in ag business and ag finance and hopefully be on the livestock judging team."
Edwards said he was impressed with the camp.
"I had lots of fun with the animals. There are good classes," he said. "I'll come back again."
Jenna Byars, 14, and Payton Hanson, 13, both from Dayton, Texas, said the camp will help them as they continue livestock judging in high school.
"I liked it a lot," Hanson said. "It's my first year here, but I'll be back next year. I learned a lot. The next judging contests I go to, I'll have way more hopes of placing because of this camp."
Brice Mund, Blinn livestock judging team coach and a professor in the Agricultural Sciences Program, said the camps are specifically tailored to help 4-H and FFA members improve their livestock judging skills.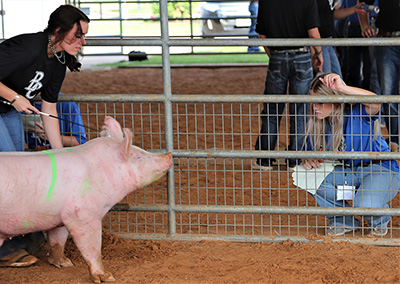 Taylor Turner, a sophomore from Conroe and member of Blinn's livestock judging team, said campers were eager to learn.
"They're picking up content really fast. We've seen a lot of engagement," Turner said. "They seem really interested in finding out about the different species, and we've seen a lot of improvements, from reasons to confidence to presentation.
"It's been awesome to see the campers improve. They're asking questions. They want to know more. When we've released them for the night, we've had a lot of campers who want to stay late for a little extra work on reasons or clarifying some things. That can take them to the next level. It's really rewarding to see the kids working so hard and trying to get better."
Blinn's Agricultural Sciences Program has one of the most active extracurricular programs in the state, including livestock judging, Agriculture Club, wildlife, agriculture mechanics, and horticulture.
Blinn offers agriculture classes on all its campuses, with the Rankin Agricultural Complex serving as the program's hub. For more information, visit www.blinn.edu/agricultural-sciences .