Six Blinn College District faculty and staff recognized with 2022 NISOD Excellence Awards
Recipients will be honored with medallions recognizing their service to students and the community
May 26, 2022
Six Blinn College District faculty and staff members have received 2022 National Institute for Staff and Organizational Development (NISOD) Excellence Awards for their dedication to Blinn students.
Dean of Title IX, Institutional Diversity, and Equity Bennie Graves; Social Sciences Professor Jonnathon Hicks; English Professor Leslie Janac; Agricultural Sciences Professor Doug Pierce; Library Administrative Assistant Sheila Siegmund; and Assistant Chief of Police Jennifer Taylor will receive commemorative pewter medallions from NISOD to commemorate their achievements. Each winner will be recognized during NISOD's annual International Conference on Teaching and Leadership Excellence held May 28-31 in Austin.
"These individuals embody Blinn's commitment to students and the communities we serve," said Dr. Mary Hensley, Chancellor of the Blinn College District. "It is a pleasure to congratulate them on this well-deserved recognition and to celebrate their dedication to higher education and student achievement."
NISOD is a membership organization that promotes and celebrates excellence in teaching, learning, and leadership at community and technical colleges. First presented in 1989, NISOD's Excellence Awards recognize educators who have demonstrated an outstanding commitment and contribution to their students and colleagues.
Faculty, staff, students, and departmental supervisors made nominations based on character and integrity, effectiveness as instructors, involvement in student organizations and activities, service to Blinn, and participation in professional organizations and professional development activities. Final recipient selections were made by Blinn's Professional Development Funding Committee.
A member of the Blinn staff since 1990, Graves previously served as a Reading and English/Developmental Studies Learning Center Assistant and as Director of Student Leadership and Activities. As Dean of Title IX, Institutional Diversity, and Equity, Graves launched the department and administers Blinn's Title IX compliance activities.
He holds a Ph.D. in Higher Education Administration from Prairie View A&M University and a bachelor's degree in speech communication and rhetoric from Sam Houston State University. Graves also earned his Associate of Arts degree from Blinn.
"Dr. Graves is a well-respected College District leader who exemplifies commitment to outstanding student outcomes and success in academics and life," said Marie Kirby, Vice Chancellor for Human Resources.
"During my 30 years with Blinn, I have been given the opportunity to encourage and motivate individuals from diverse populations to achieve lifelong success through higher education," said Graves. "Doing so provides them with the tools to make decisions that showcases their abilities and individual values, beliefs, and actions. It is an honor to be recognized with this award and to be part of an institution that acknowledges outstanding service to the college community."
Hicks has taught American and Texas government at Blinn since 2017. He received his bachelor's degree in political science from East Central University in 2009 and his master's degree in political science from Oklahoma State University in 2015. He is currently working towards his doctorate in education policy at Liberty University.
"Professor Hicks has an exceptional record as an instructor," said Brandon Franke, Dean of Social Sciences. "He receives fantastic reviews from his students and his classes are always in high demand."
"In line with the philosophy of the great Frederick Douglass, I believe that education is the key to freedom. This is particularly true in civics education as I encourage my students to engage with their institutions efficiently and effectively," Hicks said. "These students want to change the world, and I simply want them to understand the mechanisms to achieve that goal."
Janac has been an instructor since 1988 and joined Blinn's full-time faculty in 2001, teaching English Composition and Technical Writing. Prior to coming to Blinn, Janac was an Associate Research Editor for the Texas Transportation Institute.
"She has been a tremendous asset for our college as a teacher and colleague," said John Schaffer, Assistant Dean for the Division of Humanities.
"My job as a teacher involves more than just teaching the subject matter to my students," Janac said. "My goal is to prove to them that they can master the concepts and become better writers. I often must overcome their resistance and convince them that they can learn, but I want my students to understand that the tools they take away from my class will benefit them throughout their time at Blinn, and beyond as they embark on their careers."
A former Washington County Extension agent before joining Blinn in 1993, Pierce is nationally recognized for his leadership in the education field and his willingness to volunteer to help students at local, state, and national events.
As an Agricultural Sciences Professor, Pierce has helped to build Blinn's Agricultural Sciences Program into the largest two-year agricultural program in the state. He also launched the College's multi-time national champion livestock judging team.
"No one has as much passion for learning and love for every individual's success as Mr. Pierce," said Bryn Behnke, Assistant Dean for Agricultural Sciences. "This has never been a job to Mr. Pierce, but rather a lifestyle and calling."
"I'm blessed to be able to teach young people something that I really enjoy talking about, whether it be in the classroom or out in the pastures," Pierce said. "My main goal in teaching is to teach kids to think and to wonder and ask why because if we do those things, we are training the next generation to solve problems in any area, like agriculture."
Siegmund has served as the Library Administrative Assistant for the Blinn-Brenham and Blinn-Bryan Campus libraries for 14 years, handling myriad day-to-day operations, including financial management and supply orders.
"Personally and professionally, she has an excellent relationship with library staff in Brenham, Bryan, Schulenburg, and RELLIS," said Linda Gray, Library Director. "She is willing to change processes for improved outcomes and often suggests changes to improve procedures for the department."
"We all share one common goal, and that is to make sure our students have the resources available to them in order that they may achieve the education they are seeking," said Siegmund. "I am fortunate to be a part of Blinn College and making that goal a reality for so many."
A 23-year law enforcement veteran, Taylor has been with the Blinn Police Department since 2017. In 2019, she graduated from the prestigious FBI National Academy. As the College's lead Emergency Management Coordinator, she assumed numerous responsibilities in Blinn's response to the COVID-19 pandemic.
"Jennifer and her team have handled thousands of calls to date giving our students valuable help under extraordinary circumstances," Blinn Police Chief John Chancellor said.
"I am honored to receive this award but accept it on behalf of my team at Blinn, which consists of the Campus Clear staff and co-workers across every department in the district," said Taylor. "An excellent safety program requires organizational movement, and we could not be successful without the support of Blinn's Board of Trustees and administration. When safety is a priority, education thrives."
Registration is available now for Blinn's summer and fall terms. For more information, visit www.blinn.edu .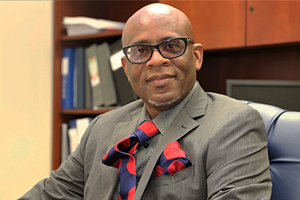 Bennie Graves
Jonnathon Hicks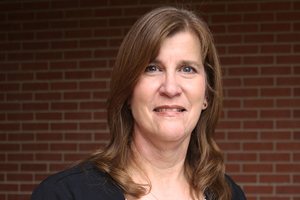 Leslie Janac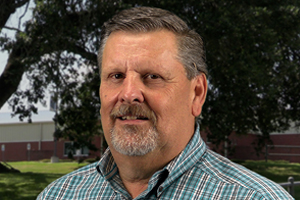 Doug Pierce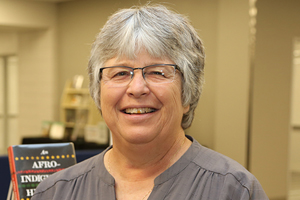 Sheila Siegmund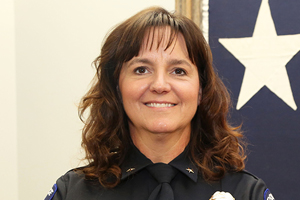 Jennifer Taylor