Blinn Board of Trustees sets tuition and fee rates for 2022-2023 academic year
Board also approves items related to three upcoming renovation projects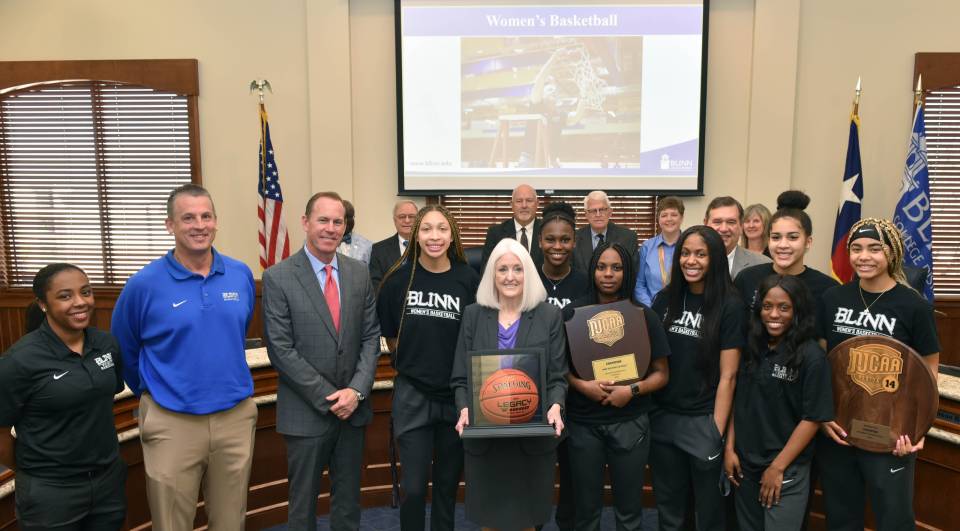 March 10, 2022
The Blinn College District Board of Trustees set new tuition and fee rates for the 2022-2023 academic year and authorized three renovation projects during its regular board meeting Thursday.
The board set in-district tuition at $61 per semester credit hour, out-of-district tuition at $120 per semester credit hour, and non-resident tuition at $277 per semester credit hour, $2, $3, and $1 increases from the current rates, respectively. The general fee was set at $75 per semester credit hour, a $3 increase. Adjustments also were made to the housing and food service rates, with an average increase of 4% in housing plans and 3% increase in food service plans.
Richard Cervantes, Vice Chancellor for Business and Finance/CFO, told the board that the tuition and general fee rates represent an approximately 3.5% increase over last year, less than half of the Consumer Price Index's current 7.5% inflation rate. The new rates are estimated to generate $2.1 million in additional revenues.
"With these new rates, Blinn will remain competitive with other colleges and universities while continuing to provide a first-class educational experience for students," Cervantes said.
According to information from the Texas Higher Education Coordinating Board's CollegeForAllTexans. com, out-of-district Blinn students saved 43% in tuition and fees compared to the average state university in 2021-22.
In other business, the board authorized the College to negotiate and execute:
contracts with Madison Construction, L.P., for general contractor services and Avinext for audio-visual contractor services related to the esports arena renovation at Mill Creek Hall on the Brenham Campus;
a contract with Ace Floor Solutions, LLC, for flooring replacement at Melcher Hall on the Brenham Campus;
and a contract with C.R. Systems, Inc., for roof replacement at the Boehm Building on the Brenham Campus.
The board received a visit from the 17th-ranked Blinn College women's basketball team, which recently won the Region XIV Conference Tournament championship to qualify for the NJCAA National Championship March 16-21 in Lubbock, Texas, and also received a report from the administrators, faculty, and staff who participated in the Bellwether College Consortium, where Blinn was recognized as a national finalist for two prestigious Bellwether Awards.