Blinn Alumni and Friends Association names six to its 2021 Hall of Honor class
Matt Bentke, Dr. A.C. "Buddy" Krizan, Hunter Goodwin, Kenneth Mutscher, Dathan C. Voelter, and Steve Westbrook will be recognized during a special luncheon on Friday, Oct. 15
September 28, 2021
The Blinn College Alumni and Friends Association will induct six civic leaders into its Hall of Honor during a special luncheon taking place at 11:30 a.m. Friday, Oct. 15, at the Janis Sneed Banquet Room in the Brenham Campus Student Center.
The ceremony will honor alumnus and Bluebonnet Electric Cooperative General Manager/CEO Matt Bentke, RELLIS External Academic Advisory Council Chair Hunter Goodwin, decorated military veteran and Blinn Foundation Board of Directors member Dr. A.C. "Buddy" Krizan, former Blinn College Foundation Director and Blinn alumnus Kenneth Mutscher, alumnus and Germania Farm Mutual Insurance Company Director Dathan C. Voelter, and alumnus and former Blinn College trustee Steve Westbrook.
The Hall of Honor recognizes Blinn's most distinguished alumni, local business leaders, and those who have made a significant impact in their communities or professions. Inductees are recognized at a luncheon during Blinn's homecoming week each year.
To purchase $25 individual tickets or $200 reserved tables for the luncheon, email Sharon.loukanis@blinn.edu or call 979-830-4017.
The Alumni and Friends Association maintains contact with all former students and friends of the College, encourages support for and participation in the educational, cultural, athletic, and social programs of the College, encourages personnel recruitment by members, assists the College in achieving planned goals and objectives, and provides fellowship among former students and friends.
MATT BENTKE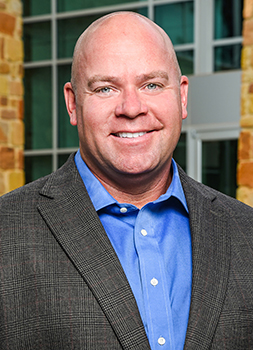 A 1993 Blinn College graduate who played on the Buccaneers' 1992 Junior College World Series baseball team, Matt Bentke is the General Manager/CEO of Bluebonnet Electric Cooperative, the fifth-largest electric cooperative in the State of Texas and the 35th-largest in the United States. Bentke became CEO in 2016, has been as Bluebonnet for 21 years, and has served Bluebonnet in financial and operations roles with a focus on members, employees, community and safety.
"From a Blinn College student-athlete to the CEO of one of the nation's largest electric cooperatives, Matt Bentke is a shining example of the work ethic and values the foundation of Blinn College is built upon," wrote Hondo Powell in nominating Bentke.
Bentke was born and raised in Brenham. Selected as a BISD Distinguished Alumnus in 2017, Bentke played baseball for Brenham High School, including the 1988 state champion and 1989 state tournament teams, and was selected by the San Diego Padres in the 1991 Major League Baseball draft.
After graduating from Blinn in 1993, he attended Texas A&M University, where he earned his Bachelor of Business Administration/Management.
Bentke serves on the boards for Baylor Scott & White, the Brenham Economic Development Foundation, the GenTex Power Corporation and Texas Public Power Association, and the Texas Electric Cooperatives Government Relations committee.
He and his wife Rachel have two children: a daughter, Brooke, and a son, Drake.
HUNTER GOODWIN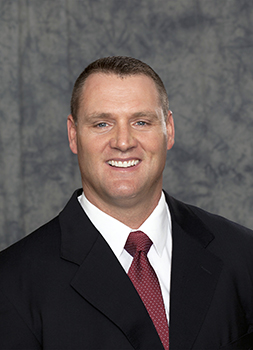 The Chair of the Texas A&M University System RELLIS External Academic Advisory Council and a lead donor for the endowment of the John and Charlotte Sharp Scholarship established through the Blinn College Foundation, Hunter Goodwin has played a key role in strengthening the relationship between The Texas A&M University System and the Blinn College District.
Goodwin is an owner of Oldham Goodwin Group, LLC, and serves as President/Chief Operating Officer and Director of Hospitality. He is responsible for implementing the company's business strategies, launching new ventures and initiatives, overseeing ongoing company operations, and developing synergistic business relationships. Goodwin specializes in the asset management and development of commercial, multifamily, and hospitality properties, utilizing his extensive experience in construction management and business operations.
He serves on the Hawthorn Franchise Advisory Committee for Wyndham Hotels, the board of directors for Scotty's House and American Momentum Bank, and is Board Chair for TexAgs.com.
"His advocacy in circles of influence is impactful, his philanthropic giving is regular, and he truly seeks to make a positive difference through his service to our community," Blinn College Foundation Associate Director Phil Shackelford said.
Prior to real estate, Goodwin was a professional athlete for eight years and a team captain for the Miami Dolphins from 1999-2000. He served as the Dolphins' representative to the players' union from 2000-2001 and served as a Fox Sports College Game Day analyst in 2005.
Goodwin was an All-Southwest Conference tight end for Texas A&M University in 1995 and was inducted into the Texas A&M Hall of Honor for his service to the Texas A&M Lettermen's Association.
DR. A.C. "BUDDY" KRIZAN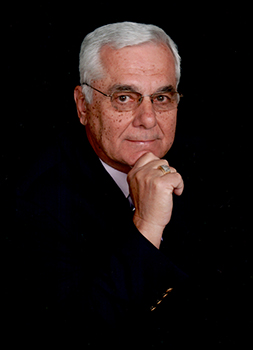 A member of the Blinn College Foundation Board of Directors, Dr. A.C. "Buddy" Krizan served active duty with honor in the U.S. Army from 1965 until 1977. While serving, he earned the Bronze Star, Meritorious Service Medal, Purple Heart, Combat Infantry Badge, Vietnamese Cross of Gallantry, Vietnamese Honor Medal, and Army Commendation Medal with Oak Leaf Cluster. He retired from the Army Reserves as Lieutenant Colonel in 1987.
Prior to enlisting as an officer in the Army, Krizan earned his Bachelor of Science in mathematics from Sam Houston State University. During his military service, he earned his Master of Education from the University of Texas at El Paso and his Doctor of Philosophy from the University of North Dakota, Grand Forks.
He began his educational career at Murray State University in 1978, where he was awarded the university's Teacher of the Year Award in 1992. Dr. Krizan was appointed Department Chair of Business Administration and Business Education in 1992 and became Assistant Dean at the College of Business in Public Affairs in 1997. In 1999, he assisted in establishing the university's telecommunication systems management programs. Upson retirement in 2000, Dr. Krizan was made Professor Emeritus at Murry State University.
Krizan served on the board of directors for the Brenham Heritage Museum, Central Washington County Water Board Corp., and the Boys & Girls Club of Washington County. He is a charter member of the Washington County Rotary Club, served on the advisory board of Kruse Village, and served on the Finance Committee at St. Peter's Episcopal Church. He is a life member of VFW Post 7104 in Brenham.
He and his wife Judy have a son, Brian, a daughter, Catherine, and two grandchildren, Zoe and Adam.
KENNETH MUTSCHER
Born to Herbert and Meta Mutscher in Brenham, Kenneth Mutscher graduated from Brenham High School, Blinn College, and the University of Texas, where he earned his Bachelor of Business Degree.
While at Blinn, Mutscher served as President of the Class of 1962. He attended Blinn on a baseball scholarship and was on the first Blinn baseball team to qualify for the Junior College World Series.
He began his career with Houston Lighting and Power, then served the State Board of Pharmacy as an investigator before starting his own insurance and financial services business.
An active community leader, Mutscher served as Director of the Blinn College Foundation and was co-chair of the committee to raise funds for the W.J. "Bill" Rankin Agricultural Complex.
He served as Director of Bluebonnet Electric Cooperative for 21 years. He was past Director of Washington County Little League and Washington County United Way, a Washington County Fair committee member, and past President of the Brenham Noon Lions Club. He served many rolls at Grace Lutheran Church, including as Chairman of the congregation, Chair of the church Building Committee, and as Chairman of the Board of Elders.
Mutscher's family includes his wife Sarita, his son Kevin and Kevin's wife Renee, and his grandson Kaden. Following Mutscher's passing in 2019, the Kenneth Mutscher Agriculture Endowed Scholarship was established in his honor by Bluebonnet Electric Cooperative; Techline, Inc.; and his family and friends.
DATHAN C. VOELTER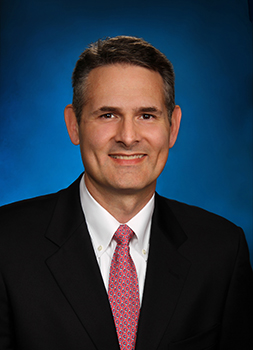 A graduate of Blinn College, the University of Texas at Austin and Baylor University School of Law, Dathan C. Voelter is a Director of Germania Farm Mutual Insurance Company and General Counsel and Secretary for Atlas Sand Company.
His father, Don Voelter, served as the 12th president in Blinn College history and worked at the College for most of Dathan's life. One of Dathan's first jobs was working for the grounds crew on the Brenham Campus, and since graduating he has contributed to multiple Blinn scholarship funds.
A valedictorian at Brenham High School, Voelter had a 4.0 grade-point average at Blinn and was a member of Phi Theta Kappa Honor Society, which was chosen as a semifinalist for President George H.W. Bush's 1,000 Points of Light. He studied European Integration and Monetary Policy at the University of Wuerzburg in Germany as a Rotary Ambassador Scholar before he earned his bachelor's degree at the University of Texas and his juris doctor from Baylor University School of Law, where he graduated summa cum laude and earned the Outstanding Student Award. Voelter is a Certified Public Accountant, Board Leadership Fellow with the National Association of Corporate Directors, and a Certified Farm Mutual Director.
His legal career includes practicing corporate and securities law at Vinson & Elkins and executive positions at global semiconductor and Fortune 100 energy companies executing mergers, acquisitions, and other deals on five continents totaling over $100 billion.
Voelter participated in the 2000 Florida recount successfully arguing that overseas military ballots should be counted in the presidential election. He also was the Treasurer of a national group of political action committees supporting Ted Cruz in the 2016 presidential election. Voelter served as the chairman and president of the Texas Lyceum, was a member of the executive committee of the Texas Business Hall of Fame, was a founding member of the Freescale Foundation, and served on the Board of Directors for the American Lung Association Central Texas Chapter. He also was the Chairman of the John Ben Shepperd Public Leadership Forum.
He and his wife Meg have three children: Evelyn, Wright, and Margaret Grace.
STEVE WESTBROOK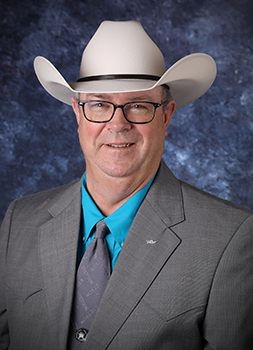 Steve Westbrook was raised in Poynor, Texas, where he participated on the rodeo team during all four years of high school and was very active in FFA serving as chapter president, district secretary, area president, a state vice president, and was awarded the Lone Star Farmer degree. He attended Henderson County Junior College (now Trinity Valley Community College) before graduating from Blinn with his associate degree.
In 1978, Westbrook began his professional career as a deputy sheriff in Henderson County at age 18, becoming the youngest deputy sheriff in Henderson County history, a mark that still holds today. In 1981, he joined the Texas Department of Corrections as a corrections officer and quickly rose through the ranks to sergeant, lieutenant, and then captain.
In 1985, Westbrook was appointed special Texas Ranger with the Texas & Southwestern Cattle Raisers Association, becoming the youngest special Ranger at age 25. This appointment brought him to Washington County, as Brenham was the duty station for his seven-county area. Since 1998, Westbrook has served as Executive Director of the Sheriffs' Association of Texas.
Westbrook served on the Blinn Board of Trustees from 1994 until 2011, serving terms as board president, vice president, and secretary. He has served as Washington County Fair President, and continues to serve as an Executive Board member and Junior Livestock Auction announcer. Additionally, he has served as president of the Brenham Maifest, Master of Graham Lodge #20, and president of Brenham Shrine Club. Westbrook has been recognized by the FBI for his statewide child safety initiative for the State of Texas in 2007. Westbrook founded the Cowboy Church of Brenham, where he serves as executive pastor and music team leader.
Westbrook's family includes his wife of 42 years Sandra, daughter Kristen, son Wesley and his wife Claire, all of whom attended Blinn. Kristen has been Blinn's Coordinator of Campus Recreation since 2011.
Enjoy this article? Share it with one click!