Five Blinn College District faculty and staff recognized with 2023 NISOD Excellence Awards
Recipients will be honored with medallions recognizing their service to students and the community
March 21, 2023
Five Blinn College District faculty and staff members have received 2023 National Institute for Staff and Organizational Development (NISOD) Excellence Awards for their dedication to Blinn students.
Manager of Enrollment Services and International Programs Rachel Landolt; Learning Center Assistant Maria Raducanu; Perkins Program Facilitator Jennifer Schafer; eLearning Systems Administrator Mathew Walpert; and Theatre Professor Greg Wise will receive commemorative pewter medallions from NISOD to mark their achievements. Each winner will be recognized during NISOD's annual International Conference on Teaching and Leadership Excellence held May 27-30 in Austin.
"It is a pleasure to congratulate these individuals for this well-deserved recognition and to celebrate their valuable contributions to our institution," said Dr. Mary Hensley, Chancellor of the Blinn College District.
NISOD is a membership organization that promotes and celebrates excellence in teaching, learning, and leadership at community and technical colleges. First presented in 1989, NISOD's Excellence Awards recognize educators who have demonstrated an outstanding commitment and contribution to their students and colleagues.
Faculty, staff, students, and departmental supervisors made nominations based on character and integrity, effectiveness as instructors, involvement in student organizations and activities, service to Blinn, and participation in professional organizations and professional development activities. Final recipient selections were made by Blinn's Professional Development Funding Committee.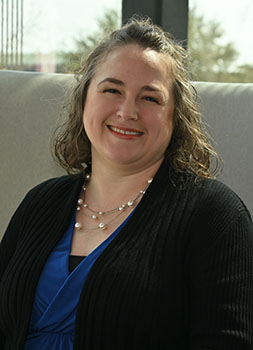 Landolt's connection to Blinn began in high school when she took dual credit courses. She joined the staff as a clerk in the Academic Advising office in 2011. Additionally, she held roles as an academic advisor and international student program coordinator. In her current position, Landolt was instrumental in opening the new student services suite at the Blinn RELLIS Administration Building at Texas A&M-RELLIS.
She earned her bachelor's degree in history from Harding University and a Master of Education in higher education administration from Sam Houston State University.
"Rachel works tirelessly to assist our international students and she is always a positive role model for this student group during their time at Blinn. She builds a culture," said Elaine Abshire, Director of Enrollment Management.
"I am thrilled to be part of a campus community that is forward thinking and committed to providing unprecedented opportunities and pathways to students in all walks of life," Landolt said. "Being selected for this award is an extreme honor and I thank the many colleagues who have mentored and supported me as I sought to help students succeed during their time at Blinn."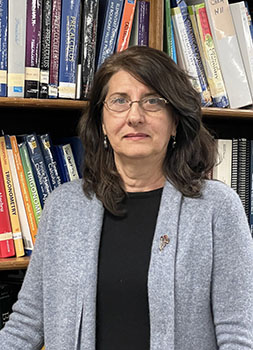 Raducanu has been a staff member at the Blinn-Bryan Campus Learning Center since 2004. Tutoring students in mathematics and physics, she helps students achieve their academic goals by empowering them to acquire problem-solving skills in different and interesting ways. Prior to her work at Blinn, Raducanu worked as an engineer for 10 years.
She earned a master's degree in engineering in machine construction technology from the University of Craiova in Romania.
"Maria goes above and beyond to help students and her efforts are apparent in the improvement of her students' grades. She is a role model for her colleagues and students alike," said Learning Center Director Sajida Shaikh.
"Every student's success is my inspiration and motivation," Raducanu said. "I believe that all students can succeed if they put in persistent effort. I am fortunate to work with a wonderful team at the Learning Center, and together we strive to create a learning environment where students interact with their peers, make friends, and find resources to improve their knowledge and achieve their dreams."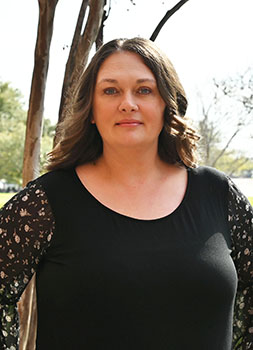 Schafer has worked in Blinn's Carl D. Perkins Grant office since 2009. In her current role, she administers textbook funding assistance for qualifying career and technical education students and organizes workshops for grant recipients. Previously, Schafer served for six years as the liaison for Blinn's partnership with the Texas Engineering Extension Service's (TEEX) Central Texas Police Academy. This program provides TEEX cadets with college credit toward Blinn's Law Enforcement Technology Associate of Applied Science (AAS) degree.
Schafer earned her AAS degrees in accounting, business administration and management, and administrative assistant from Blinn in 2009. She is working toward her Bachelor of Applied Science with a concentration in business administration at Tarleton State University.
"Ms. Schafer's commitment and dedication to Blinn College are demonstrated by her work quality at every opportunity. Her experience and knowledge are not only recognized within the College, but also by other colleges throughout Texas that work with the Perkins Grant," said Dean of Applied Technology, Workforce, and Economic Development Karla Flanagan.
"I received Perkins assistance as a student, so I understand how needed this funding is and how much it can make a difference," Schafer said. "It is an honor to be recognized with this award and to be part of such an outstanding institution."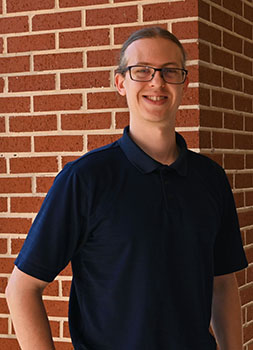 Walpert has been with Blinn for more than 10 years. In his current role, he administers eCampus, which is used to create webpages for the College's online courses. This position also involves researching and solving technical problems to help instructors provide their students with the best educational experience. Previously, Walpert worked as an assistant to Blinn's instructional designer, which gave him experience with the eCampus Learning Management System.
Walpert holds a Bachelor of Arts in English from Texas A&M University.
"I cannot stress what a joy it is to work with Mathew daily. He is always ready to help, provide information, brainstorm ideas, or whatever is needed. No problem is too big or too small for his assistance," said Instructional Design Specialist Linda Reed.
"My main goal is to help students and instructors with our online courses and materials," Walpert said. "Overall, my goal is to ensure that the technology works and that students and faculty can focus on what is really important—education. To be recognized for those efforts is an honor."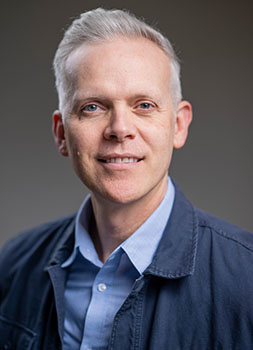 Wise has worked at Blinn for 17 years, teaching both theatre and film courses. Outside of his time in the classroom, he has produced 44 productions and directed 29 shows. Wise also has extensive live performance and film experience including his most recent stage role as Joseph in the College's production of Kim Rosenstock's "Tigers Be Still." Film credits include "Chalk," "Parkland," and the award-winning "An Ordinary Family."
Wise earned a Bachelor of Arts in communications from Austin College and his Master of Fine Arts in theatre from the University of Texas at Austin.
"Greg represents the best qualities you would want to find in an instructor at any level. Students flock to his classes and his involvement with multiple theatre arts organizations keeps his teaching relevant, offering the best for our theatre students," Theatre Arts Department Head Todd Quinlan said.
"I believe theatre and film are a vital part of teaching us how to participate in 'walking in someone else's shoes,'" Wise said. "When students are exposed to a variety of stories, characters, cultures, and situations, they gain an understanding of how people from different backgrounds think and feel."
For more information, visit www.blinn.edu.
Enjoy this article? Share it with one click!