Blinn's Wind Symphony, Symphonic Band to perform free concert on Sunday
Performance will be held at the Dr. W.W. O'Donnell Performing Arts Center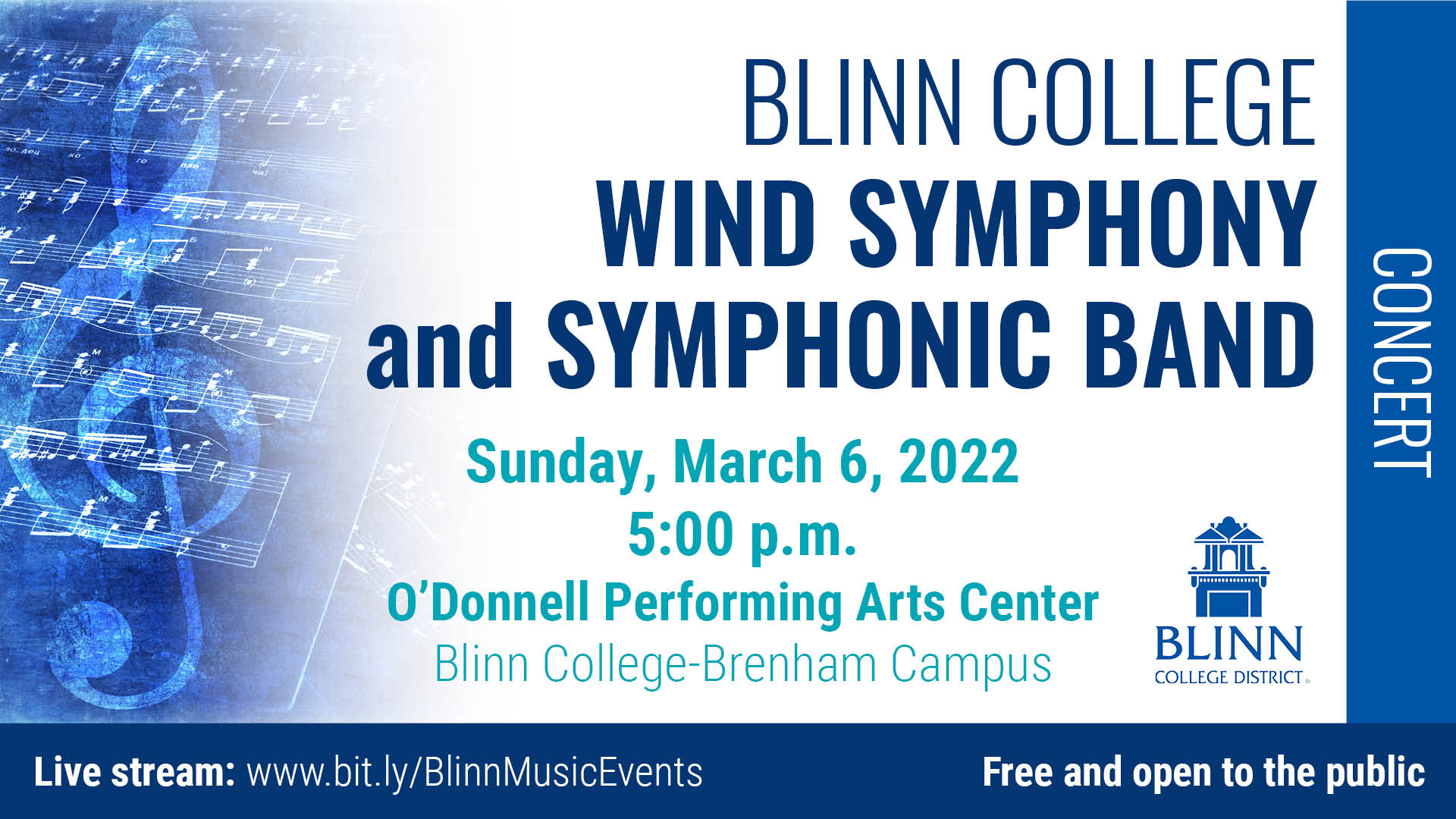 March 1, 2022
The Blinn College District Wind Symphony and Symphonic Band will perform a free concert Sunday at the Dr. W.W. O'Donnell Performing Arts Center.
The 5 p.m. concert is open to the public. The O'Donnell Center is located at 600 Blinn Boulevard ( map ), and the performance also will be livestreamed at www.bit.ly/BlinnMusicEvents .
Under the direction of Dr. Kendall Prinz, the Symphonic Band will perform selections from Carol Brittin Chambers, Gary Fagan, Brian Balmages, Stephen Paulus, Rossano Galante, and Randall Standridge. The Wind Symphony, under the direction of Dr. Sarah Burke, will perform arrangements by Steven Bryant, Julie Giroux, W.A. Mozart, Percy Grainger, and Brant Karrick.
For more information regarding the Blinn Music Program, including scholarship and audition opportunities, visit www.blinn.edu/music .