Blinn's Blended Veterinary Technology Program extends application deadline through March 31
Applications for the traditional two-year program will be accepted through April 30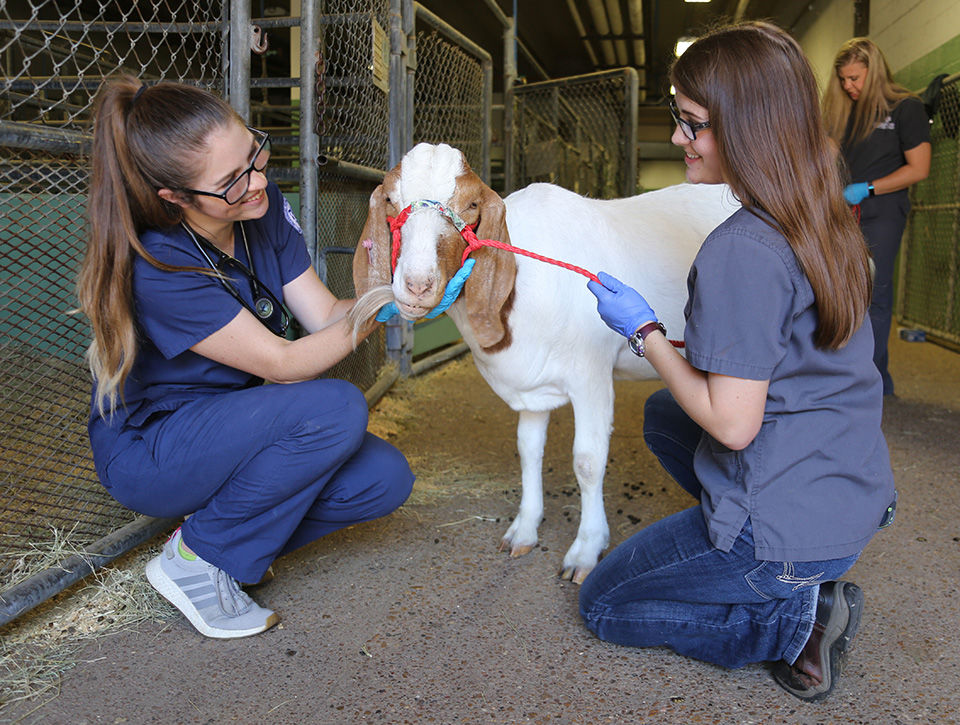 February 23, 2022
The Blinn College District's Blended Veterinary Technology Program, a three-year degree plan featuring online coursework and face-to-face lab experiences, has extended its application deadline through Thursday, March 31.
The application deadline for the traditional two-year program is Saturday, April 30.
Blinn's three-year, blended Veterinary Technology Program covers the same material and provides students with the same skills as the traditional two-year, on-campus program while creating a unique environment meant to work with the schedules of employed professionals. 
One of the hallmarks of Blinn's Veterinary Technology Program is the College's partnership with Texas A&M's College of Veterinary Medicine & Biomedical Sciences. This relationship provides students with hands-on training in every aspect of the wide-ranging field. Blinn is the only community college that has an agreement to complete laboratories and clinicals at Texas A&M University's Veterinary Medical Teaching Hospital.
Upon completion of the program, graduates are prepared to advance their careers in the animal healthcare field with positions at animal shelters, educational institutions, government agencies, laboratory facilities, research, veterinary clinics, and zoological facilitates, to name a few. According to the U.S. Bureau of Labor Statistics, veterinary technicians earn a median salary of $36,260 per year. Between 2020 and 2030, the demand for veterinary technicians is expected to grow 15%, creating an additional 17,100 jobs nationwide.
To complete an application for the Blended Veterinary Technology Program, visit www.blinn.edu/veterinary-technology/pdf/blended-3-year-application.pdf.
For more information about the traditional and blended programs, visit www.blinn.edu/veterinary-technology.