Blinn Music Department hosting award-winning soprano Lily Guerrero for Feb. 23 voice recital
Performance will be held at the C.F. Schmidt Building and be streamed live online
February 17, 2022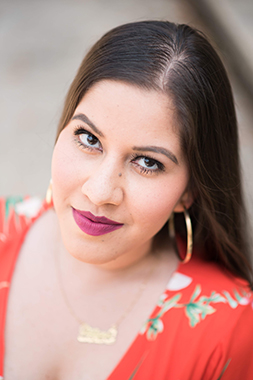 The Blinn College District Music Department will host soprano Dr. Lily Guerrero for a guest recital Wednesday, Feb. 23.
Guerrero will perform at 7 p.m. at the C.F. Schmidt Building's Finke Recital Hall, located at 800 College Avenue on the Brenham Campus (map). Blinn faculty members Dr. Patricia Burnham and Mary-Ann Hatfield will provide piano accompaniment.
Her performance is free and open to the public.
Guerrero, a soprano originally from Grand Rapids, Mich., is Assistant Professor of Music at Texas Lutheran University in Seguin. She has performed frequently around the Midwest, including the Austin Opera's production of "Fidelio" this year.
Guerrero was a finalist in the 2019 George Shirley Vocal Competition, which features music by African American composers, and was a finalist for the American Prize for Professional Women in Art Song and Oratorio.
In 2014, she won an Encouragement Award at the Metropolitan Opera National Council auditions. Guerrero has received grants from the Society for American Music, the Koch Cultural Trust, the Honor Society of Phi Kappa Phi, and Omicron Delta Kappa.
For more information regarding the Blinn Music Program, including scholarship and audition opportunities, visit www.blinn.edu/music.