Aerospace scientist and Blinn alumnus to speak about new space telescope
Brenham native Michael Harrison to speak about James Webb Space Telescope in Feb. 8 presentation
February 4, 2022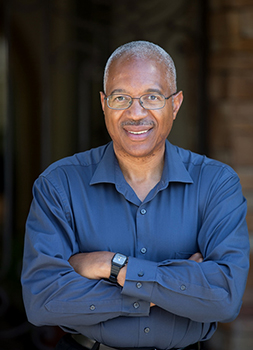 Aerospace engineer Michael Harrison will discuss the new James Webb Space Telescope at a Zoom presentation on Tuesday, Feb. 8.
Harrison, a Blinn College District alumnus, was part of a team that worked on the telescope, which launched on Christmas Day 2021. An international collaboration of NASA, the European Space Agency, and the Canadian Space Agency, the Webb Telescope has reached its destination in space, orbiting the sun almost 1 million miles from Earth.
Harrison's program is being sponsored by the divisions of Business and Mathematics; Engineering, Computer Technology, and Innovation; and Natural and Physical Sciences. It is free and open to the public.
The program will begin at 6 p.m. and is available for viewing at www.bit.ly/3HjKW9L.
Harrison attended Blinn from 1975-76 after growing up only a block away from the Brenham Campus. He earned his bachelor's degree in theoretical physics from the Massachusetts Institute of Technology (MIT). After graduating from MIT, he began working at TRW Space Technology in Redondo Beach, Calif.
During his aerospace science career spanning almost 40 years, he has worked primarily in the design of data acquisition and satellite guidance systems.
A longtime speaker for clubs and civic organizations, he has spoken to Blinn audiences for more than 10 years.
Harrison said Tuesday's presentation will include segments on the James Webb Space Telescope and its importance in exploring space. He will close with a discussion on a non-mathematical justification of the Big Bang Theory of Cosmology and how the Webb Telescope is aimed at answering questions about that theory.
"James Webb is the successor to the Hubble Space Telescope. It is not another Hubble. It's not the same instrument at all," Harrison said. "The question is, what did we get from Hubble and what are we not getting from Hubble, and how does James Webb fit in providing things that you can't get from Hubble?"
The Webb Telescope will be the premier observatory for the next decade, studying the history of the universe, ranging from the first luminous glows at the Big Bang to the formation of solar systems capable of supporting life.
A question-and-answer session will follow the presentation.
Harrison said his passion "is to bridge the gap between the opaque jargon of the scientific world and the general public."
"I use real world examples and analogies that allow people to understand the broad strokes of these theories and shed light into science and technology," he said. "Nothing is more satisfying to me that when people come up after a speech to share the fact that they desperately wanted to understand these ideas and my approach allowed them to capture the concepts for the first time."
For more information, contact Ashley Hermes, Engineering Programs Director, at ashley.hermes@blinn.edu .