Join our Team
Become a Resident Assistant!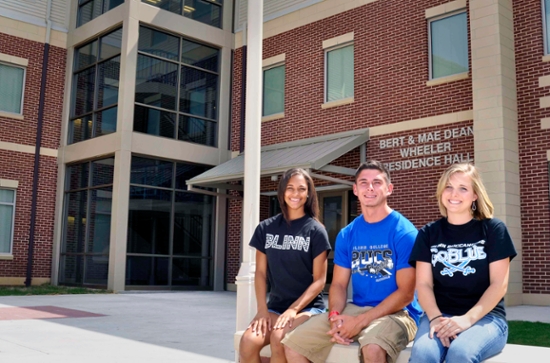 A Resident Assistant is responsible for creating a positive, inclusive living and learning environment in the residence halls. They interact with their residents and help students transition to college living by making the residence halls home. They are also the primary connection between the Housing and Residence Life Department and the students.
Resident Assistants have a variety of responsibilities, including:
Serve on an on-call rotation that requires them to be in the residence hall on scheduled nights
Work desk hours that are based around their class schedule and on-call rotations
Attend mandatory trainings and orientations at the beginning of each semester
Create and put on events throughout the semester
Build healthy, positive relationships with other students
Create a comfortable environment through hall décor and the use of bulletin boards
RAs must be enrolled in 12 or more credit hours for the semester.
RAs must have a minimum 2.0 grade point average (GPA) for returning students and a 2.5 or equivalent for students new to college.
RAs may not have more than 2 judicial/conduct points.
We are looking for a student who will treat the RA position as a job and as a way of life, a positive individual who genuinely cares about others and wants what is best for them, and a leader who knows when it is time to educate and when it is time to listen.
Being a Resident Assistant has many benefits, including:
Career experience
Resume builder
Lifelong friendships
New insights into others
Personal development
Scholarship opportunities
Private Room
Suitemate preference if possible
Students interested in becoming a Resident Assistant must fill out and submit the form below to be eligible for the position. Sign in using your Blinn email address. 
Apply Now