Skip to main content
Fire Safety and Health AAS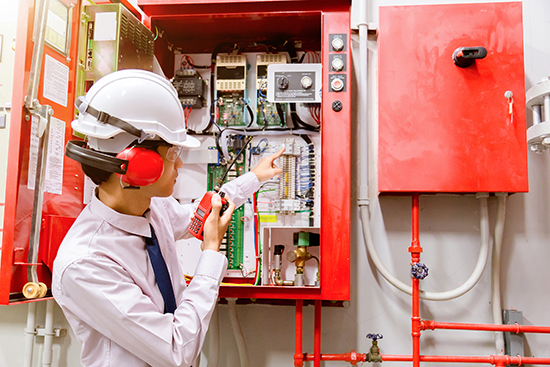 The Blinn College District offers a Fire Health and Safety degree designed to train professionals to meet the growing demand for safety specialists.
The program is designed to develop knowledge and provide hands-on skill development for entry-level employment in a variety of industries as a safety technician, occupational safety technician, or environmental protection specialist.
Courses will be offered online and in a traditional format at the Texas A&M Engineering Extension Service (TEEX) Brayton Fire Training Field in College Station (map). The program will include internship opportunities, which will allow students to network with local businesses, learn about industry standards, and practice the knowledge and skills the program provides.
According to the U.S. Bureau of Labor Statistics, occupational health and safety specialists earn a median salary of $67,720 per year ($32.56 per hour), and demand is projected to grow 8 percent between 2016 and 2026, generating an additional 8,600 jobs. The Bureau notes that "specialists will be necessary because insurance costs and workers' compensation costs have become a concern for many employers and insurance companies."
The 60-credit hour degree plan includes core curriculum courses as well as specialized courses in safety and health; accident prevention, inspection, and investigation; fire chemistry; Occupational Safety and Health Administration (OSHA) regulations; emergency management; fire prevention codes; building codes and construction; fire protection systems; safety program management; and firefighter health and safety.
Through the program, students can earn their OSHA cards in general industry and construction. Upon successful completion of the program, students earn their Fire Safety and Health Associate of Applied Science degree and can pursue a Bachelor of Applied Arts and Sciences degree. Graduates who gain one year of experience in a position in which safety is at least 50 percent of the job responsibilities, features preventative duties, and includes professional-level breadth and depth of safety duties are eligible to take the Associate Safety Professionals certification exam.
For more information about Blinn's Fire Science Program and the Health and Safety Associate of Applied Science degree, visit www.blinn.edu/fire-science.