Transfer Student Admissions Process
Follow these steps to ensure easier acceptance to Blinn
Step 1

: Apply for Admission and send required admissions documents
Apply for admission online at applytexas.org

.

Request your previous college(s) to have official transcripts sent to Blinn.
Provide your bacterial meningitis vaccination record.
Step 2

: Apply for Financial Aid (If Needed)
Complete the Free Application for Federal Student Aid (FAFSA) at http://fafsa.ed.gov

.

The Financial Aid priority dates are as follows:

June 1 for Fall
October 1 for Spring
Step 3

: Meet Testing Placement Requirement
Meet the placement requirement by taking the TSI (Texas Success Initiative) Assessment as necessary unless otherwise exempt from developmental requirements.
Prior to taking the TSI Assessment, students must complete the Blinn TSI pre-assessment activity and provide documentation of completion before taking the TSI Assessment.
Provide official Texas Success Initiative (TSI) Assessment scores or official exemption test score documentation.
Step 4

: Apply for Housing (If Needed - Brenham Campus only)
Once a student has applied and all required admissions documents have been received, the student can apply for housing when the application opens.
A $125 nonrefundable application fee is required.
Step 5

: Meet with an Advisor
Once a student has applied, turned in all required admissions documents and tested or it has been determined the student is exempt from testing, it is recommended that the student meet with an advisor.
Step 6

: Registration
Related Links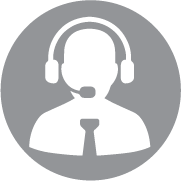 Live Chat
    Mon - Fri
    8am - 5pm