Truck Driving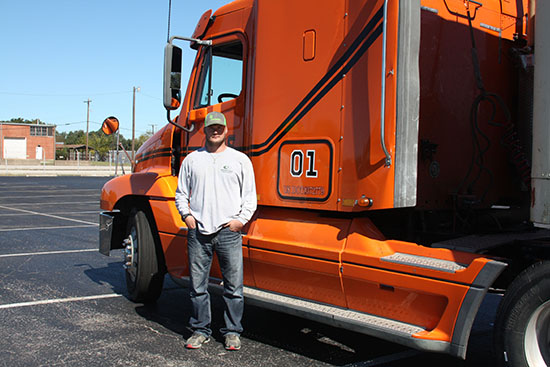 Available on the Brenham, Bryan, and Schulenburg campuses, Blinn's Professional Truck Driving Program teaches students to conduct pre-trip, on-the-road, and post-trip vehicle and equipment inspections. Other skills include map reading, managing log books and cargo documentation, dispatch procedures, emergency responsibilities, and regulations of transportation agencies.
Students also learn road safety guidelines and specific laws applicable to professional drivers. At the conclusion of the program, instructors accompany students to the commercial driver's license (CDL) testing facility in Hearne, where they may be eligible to leave with their CDL and a certificate of completion from Blinn.
Entry-level truck drivers can expect a starting wage of approximately $20 per hour, or an annual salary ranging between $40,000 and $60,000. The program cost is $4,200.
To register or to learn more, contact the campus where you are interested in taking courses:
Brenham (A.W. Hodde, Jr. Technical Education Center):
Address: 2910 S. Blue Bell Rd., Brenham, TX 77833
Phone: 979-830-4443
Email: workforce@blinn.edu 
Bryan and RELLIS:
Address: 301 Post Office St., Bryan, TX 77805
Phone: 979-209-7205
Email: workforce@blinn.edu
Schulenburg:
Address: 100 Ranger Dr., Schulenburg, TX 78956
Phone: 979-743-5237
Email: workforce@blinn.edu
To see Blinn's full schedule of upcoming courses from the Division of Technical and Community Programs, please select the link below: